Art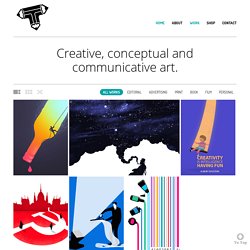 Architectural Lighting Architectural Lighting Magazine Editorial
Massive Black : Illustration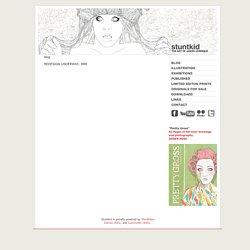 "Cat Lady" Limited Edition Print I have a timed edition print currently available at 1xRun. This print features the lovely, miss Lauren WK. http://1xrun.com/runs/Cat_Lady Plenilune This summer, my wife, Elizabeth Virginia Levesque, is starting a year of travel in search of educational opportunities and art communities starting in Asheville NC where she'll be studying drawing under a master painter. This is, of course, not a cheap endeavor and in support i'm releasing an affordable art print. Local buyers interested in picking the print up directly will have the shipping fee refunded and can contact me directly for arrangements.
Chelsea Greene Lewyta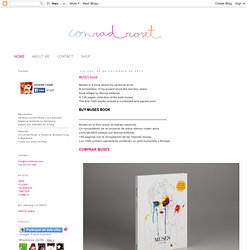 Hola, Primero de todo quiero disculparme porque ultimamente no he tenido demasiado tiempo de actualizar el blog. Quiero presentaros mi nuevo proyecto, un libro ilustrado que se va a llamar Ensueños, para la editorial Lummen (R.H. Mondadori). En cada pagina contaremos los sueños de distintos personajes como Marypoppins, Barbanegra, Caperucita Roja o Blancanieves. Me voy a pasar este verano "currando" espero que valga la pena, :D Saludos a tod@s y buenas vacaciones.
Jose Carrasco Illustrations |
Hi, here is a cover i did for Tor, The Emperor's Blades, great story. Super fun. I added a few sketches of ideas for the cover and then the work in progress for the one they picked. They wanted to show the three main characters on the cover along with what might make them individual.
flaptraps art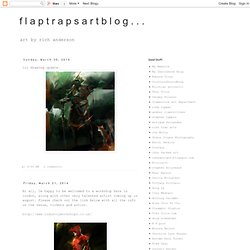 Gilles Vranckx
Fung Chin Pang
ifrancis - home
The Art of Lauren K. Cannon | News | NAVATE
The Art and Animation of Anthony Francisco Schepperd
Ryan Andrews :: Comics
Ricardo Actus : Não Acenda as Luzes
Sergio Diaz - Illustration