Recipes
MAking Halloumi Cheese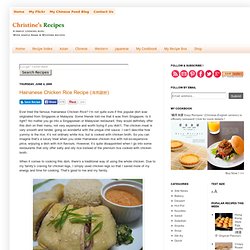 Ever tried the famous Hainanese Chicken Rice? I'm not quite sure if this popular dish was originated from Singapore or Malaysia. Some friends told me that it was from Singapore. Is it right? No matter you go into a Singaporean or Malaysian restaurant, they would definitely offer this dish on their menu, not very expensive and worth trying if you didn't. The chicken meat is very smooth and tender, going so wonderful with the unique chili sauce.
Hainanese Chicken Rice Recipe (海南雞飯)
Hainanese Chicken Rice Recipe :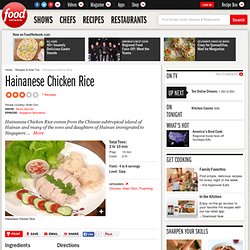 Directions Make the Chile Sauce: Combine all the ingredients in a bowl, mix well, and season with salt, to taste. Set aside Make the Chicken and Rice: Bring a large pot of salted water to a boil (enough water to immerse the chicken).
Thursday, August 20, 2009 Hi there! Please welcome guest writer (and Steamy Kitchen intern) Jess from Jess's Many Mini Adventures in Food and Farming. She's an amazing, passionate gal who loves food as much as I do. She's here to share her family recipe for Hainanese Chicken Rice.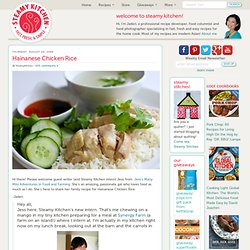 Hainanese Chicken Rice Recipe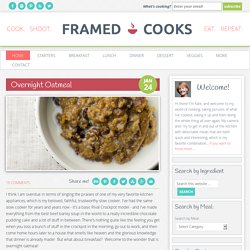 As a mother, and as someone who has an amazing mother, I feel it is my responsibility to tell you that Mother's Day is going to be here in a little over one short month. That gives you about 5 weeks or so to find the perfect gift for the person who, in addition to one million other things, may have spent her birthday in 20 hours of labor, thereby missing going out to eat for her birthday dinner at a swanky restaurant. And okay, Southern daughter, you ARE the best birthday present I ever have or will get, but there's still that 20 hours of labor thing. And so for all of you looking (as I am sure the Southern daughter is doing Right This Minute) for the perfect unusual Mother's Day gift, I am here to help! Continue Reading …
"Scalloped" is an attractive word, isn't it? When I hear it I think of several things: first, there's scallops, as in the seafood—totally delicious. Then there's the scalloped shape that can live on the edge of a pair of shorts or on the collar of a woman's blouse—always pretty and dainty. And of course scalloped potatoes also comes to mind, which carries my imagination to a land of crispy potato skins drenched in a sea of cheese and cream. I can think of no better place to exist, actually.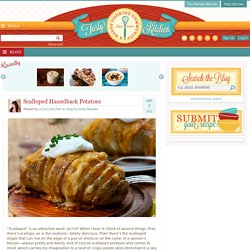 Jun29 Not to sound full of myself, but I'm pretty sure this is the be all, end all of popsicle roundups. There's a little something for everyone: the foodies, the purists, the ones who prefer frozen yogurt, the ones who prefer a little alcohol, everyone.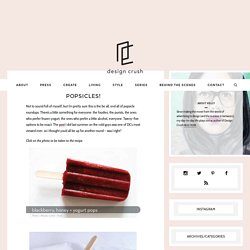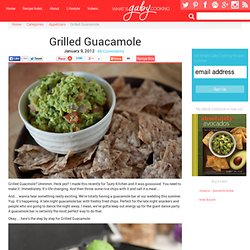 Grilled Guacmole? Ummmm. Heck yes!! I made this recently for Tasty Kitchen and it was gooooood. You need to make it.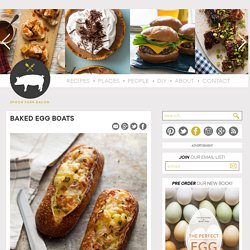 Breakfast is my favorite meal. I like to drink iced coffee and watch the cream climb its way down the chunky ice cubes in a dazy before the caffeine hits. I like to order bacon with whatever I'm eating. I like eating potatoes with ketchup. I like eggs over easy, and fluffy scrambled eggs.