Recipes
MAking Halloumi Cheese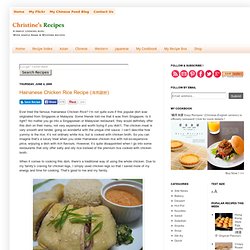 Ever tried the famous Hainanese Chicken Rice? I'm not quite sure if this popular dish was originated from Singapore or Malaysia.
Hainanese Chicken Rice Recipe (海南雞飯)
Hainanese Chicken Rice Recipe :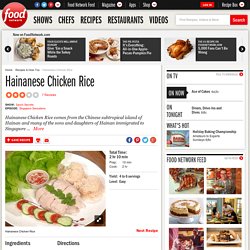 Hainanese Chicken Rice comes from the Chinese subtropical island of Hainan and many of the sons and daughters of Hainan immigrated to Singapore in the past 100 years. The most-popular dish of Hainan is the Chicken Rice in which a chicken is used in all ways — poached for the meat, the soup is used to make a deliciously flavored rice and to also infuse the chile sauce. This has become one of Singapore's top loved dishes, and you will find Hainanese Chicken Rice in every street corner coffee shop and food court as well as in the coffee houses of all hotels in Singapore.
Hainanese Chicken Rice Recipe
"Scalloped" is an attractive word, isn't it?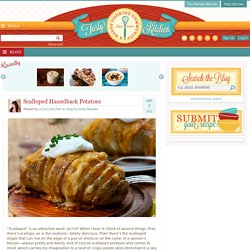 Jun29 Not to sound full of myself, but I'm pretty sure this is the be all, end all of popsicle roundups. There's a little something for everyone: the foodies, the purists, the ones who prefer frozen yogurt, the ones who prefer a little alcohol, everyone.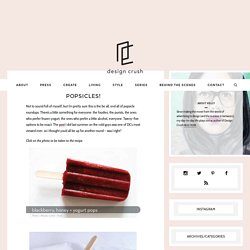 Grilled Guacmole? Ummmm. Heck yes!! I made this recently for Tasty Kitchen and it was gooooood.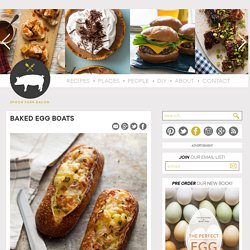 Breakfast is my favorite meal. I like to drink iced coffee and watch the cream climb its way down the chunky ice cubes in a dazy before the caffeine hits. I like to order bacon with whatever I'm eating. I like eating potatoes with ketchup. I like eggs over easy, and fluffy scrambled eggs.