Parent volunteer gift
Parties/Showers/Gift Ideas / with a tag that says "just add ice cream"- such a cute family gift! I'm totally doing this come Christmas. Family, act surprised....thanks : )
19 Dec I am officially obsessed with these candy serving trays… and guess who I got the idea from?! Hosea Rosenberg , founder and chef of BlackBelly Catering .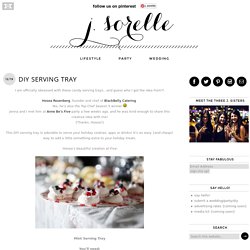 How to thank your parent volunteers at the end of the year. . . At the end of each year, I scramble on what to give my parent volunteers as a thank you gift. I am in love with using "a play on words". It's totally my style. Here are some things I've done in the past! I've provided you with the tags that go with each gift.
Parent Volunteer Gift Ideas to say thanks!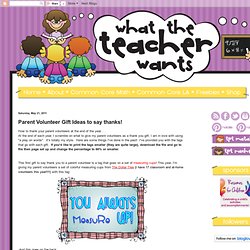 parent volunteers starbucks
I have a lot of thoughts on teaching writing. I love to read a great mentor text and lead my students through a shared writing experience. I know the importance of teaching my students the entire writing process, and I do teach it. I also know that the schedule of most teachers' classrooms doesn't always allow for this leisurely pace of writing instruction on a daily basis. I've also seen that many teachers struggle with teaching the writing process at all.