Webdesign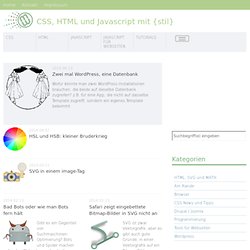 mediaevent.de
SVG ist zwar Vektorgrafik, aber es gibt auch gute Gründe, in einer Vektorgrafik auf ein Bitmap-Bild zurückzugreifen. Wird das SVG-Bild inline in das HTML-Dokument gesetzt, zeigt Safari die Grafik korrekt an. Auch in einem object-Tag zeigt Safari die Bitmap im SVG. In einem img-Tag hingegen rändert Safari die Bitmap nicht.
jQuery Drop Down Menu, Web Buttons, Animated jQuery Menu, Navigation Bar, Java Menus for your Website!
Total Web Templates: (522) Ex-designz provides FREE (Open Source) XHTML, CSS tableless layout Web templates which are nice looking, professional and can be used free for personal and business websites. Whether you are looking a Web template for your online project or a template were you can use to practice your Web design,XHTML,HTML and CSS skills. You come to the right place.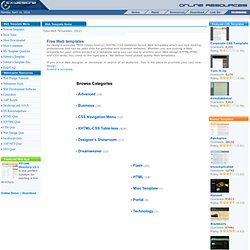 CSS web template, XHTML web template, CSS design, free web templ