Open Source & Creative Commons
Sophia Learning. License agreement creative commons. Creative Commons. Free Online Courses, Workplace Skills Training, Interactive Education and Multimedia Learning | ALISON. Thank you for your interest in K¹² For more than a decade, K¹² has been the leader in online education for grades K–12.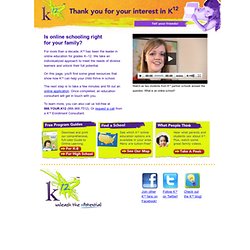 We take an individualized approach to meet the needs of diverse learners and unlock their full potential. On this page, you'll find some great resources that show how K¹² can help your child thrive in school. The next step is to take a few minutes and fill out an online application. 14 Tools to Teach about Creative Commons. One of the most powerful, misunderstood and under-utilized tools for teaching 21st century skills, is the Creative Commons.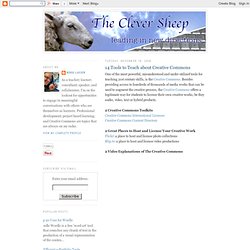 Besides providing access to hundreds of thousands of media works that can be used to augment the creative process, the Creative Commons offers a legitimate way for students to license their own creative works, be they audio, video, text or hybrid products. 2 Creative Commons ToolkitsCreative Commons International Licenses Creative Commons Content Directory 2 Great Places to Host and License Your Creative WorkFlickr: a place to host and license photo collectionsBlip.tv: a place to host and license video productions 2 Video Explanations of The Creative Commons. Free and Open Source Authoring Tools for e-Learning. As an e-Learning consultant I was always a fan of open source software.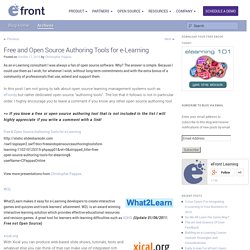 Why? The answer is simple. Because I could use them as I wish, for whatever I wish, without long-term commitments and with the extra bonus of a community of professionals that use, extend and support them. In this post I am not going to talk about open source learning management systems such as eFront[1] but rather dedicated open source "authoring tools". 10 Open Education Resources You May Not Know About (But Should) | MindShift - StumbleUpon. Digital Tools Horla Varlan This week, the OCW Consortium is holding its annual meeting, celebrating 10 years of OpenCourseWare.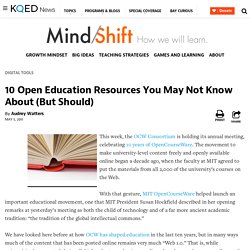 The movement to make university-level content freely and openly available online began a decade ago, when the faculty at MIT agreed to put the materials from all 2,000 of the university's courses on the Web. With that gesture, MIT OpenCourseWare helped launch an important educational movement, one that MIT President Susan Hockfield described in her opening remarks at yesterday's meeting as both the child of technology and of a far more ancient academic tradition: "the tradition of the global intellectual commons." Repositories. Xerte - Open Source E-Learning Developer Tools. Xerte Online Toolkits 2.0 is a suite of tools for content authors.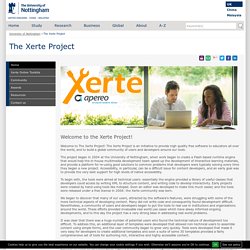 Elearning materials can be authored quickly and easily using browser-based tools, with no programming required, and content can be delivered to all devices. Xerte Online Toolkits is aimed at content authors, who will assemble content using simple forms.
Free Online Courses, College Classes and Video Lessons - Education Portal Academy.
---