Vajrayana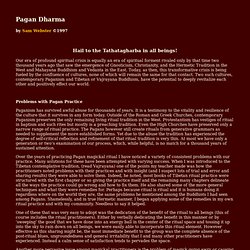 Pagan Dharma
by Sam Webster ©1997 Hail to the Tathatagharba in all beings! Our era of profound spiritual crisis is equally an era of spiritual forment rivaled only by that time two thousand years ago that saw the emergence of Gnosticism, Christianity, and the Hermetic Tradition in the West and Mahayana Buddhism and Vedanta in the East.
About.com: http://www.kheper.net/topics/Buddhism/Vajrayana.htm
Five Dhyani Buddhas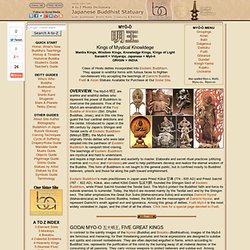 Vidyaraja (Jp. = Myo-o, Myoo). Wisdom Kings, Mantra Kings, Prote
OVERVIEW.
Buddhist Studies: Mudras: Symbolic Hand Gestures.
Buddhist symbolism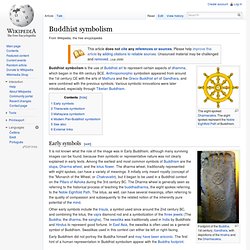 Buddhist symbolism is the use of Buddhist art to see others represent certain aspects of dhamma , which began in the 4th century BCE. Anthropomorphic symbolism appeared from around the 1st century CE with the arts of Mathura and the Greco-Buddhist art of Gandhara , and were combined with the previous symbols.
Desire realm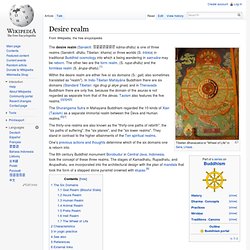 Tibetan Bhavacakra or "Wheel of Life" in Sera , Lhasa . The desire realm ( Sanskrit : कामधातु kāma-dhātu ) is one of three realms (Sanskrit: dhātu , Tibetan: khams ) or three worlds (S. triloka ) in traditional Buddhist cosmology into which a being wandering in saṃsāra may be reborn . The other two are the form realm , (S. rupa-dhātu ) and the formless realm (S. ārupa-dhatu ). [ 1 ]
Since the making of human images of the Buddha was considered sacrilegious for a long time, Buddhist visual art has produced an elaborate vocabulary of symbolic and iconic forms of expressions. A great variety of Buddhist symbols is found in temples and in Buddhist visual art and literature.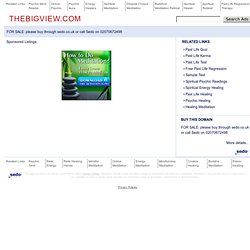 Shivaree | Define Shivaree at Dictionary