Vajrayana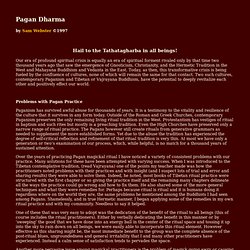 Pagan Dharma
by Sam Webster ©1997 Hail to the Tathatagharba in all beings! Our era of profound spiritual crisis is equally an era of spiritual forment rivaled only by that time two thousand years ago that saw the emergence of Gnosticism, Christianity, and the Hermetic Tradition in the West and Mahayana Buddhism and Vedanta in the East.
About.com: http://www.kheper.net/topics/Buddhism/Vajrayana.htm
Five Dhyani Buddhas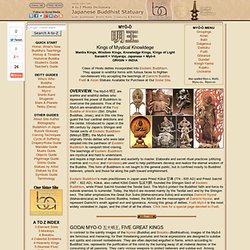 Vidyaraja (Jp. = Myo-o, Myoo). Wisdom Kings, Mantra Kings, Prote
OVERVIEW.
Buddhist Studies: Mudras: Symbolic Hand Gestures.
Buddhist symbolism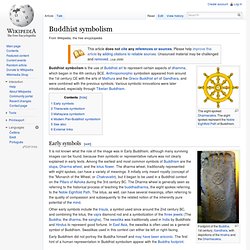 Buddhist symbolism is the use of Buddhist art to represent certain aspects of dhamma, which began in the 4th century BCE. Anthropomorphic symbolism appeared from around the 1st century CE with the arts of Mathura and the Greco-Buddhist art of Gandhara, and were combined with the previous symbols.
Desire realm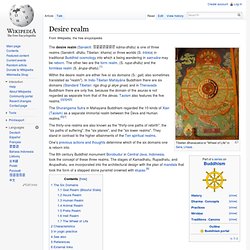 Tibetan Bhavacakra or "Wheel of Life" in Sera, Lhasa. Within the desire realm are either five or six domains (S.: gati, also sometimes translated as "realm"). In Indo-Tibetan Mahāyāna Buddhism there are six domains (Standard Tibetan: rigs drug gi skye gnas) and in Theravada Buddhism there are only five, because the domain of the asuras is not regarded as separate from that of the devas.
Buddhist Symbols and Mudras (Gestures of the Buddha)
Shivaree | Define Shivaree at Dictionary