Edb
There are many free stock photography sites. I set out to find as many good ones as I could. I found 15 good, solid resources out there. "Royalty Free" does not mean the images are free; it means that you don't need to pay the photographer a royalty each time you use the image.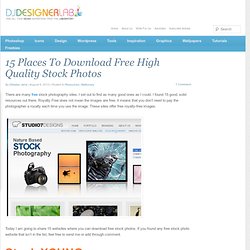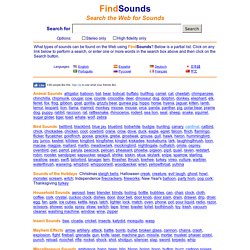 What types of sounds can be found on the Web using Find Sounds ? Below is a partial list. Click on any link below to perform a search, or enter one or more words in the search box above and then click on the Search button. Animals alligator , baboon , bat , bear , bobcat , buffalo , bullfrog , camel , cat , cheetah , chimpanzee , chinchilla , chipmunk , cougar , cow , coyote , crocodile , deer , dinosaur , dog , dolphin , donkey , elephant , elk , ferret , fox , frog , gibbon , goat , gorilla , grizzly bear , guinea pig , hippo , horse , hyena , jaguar , kitten , lamb , lemur , leopard , lion , llama , marmot , monkey , moose , mouse , orca , panda , panther , pig , polar bear , prairie dog , puppy , rabbit , raccoon , rat , rattlesnake , rhinoceros , rodent , sea lion , seal , sheep , snake , squirrel , sugar glider , tiger , toad , whale , wolf , zebra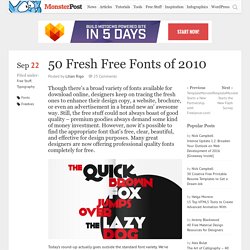 Though there's a broad variety of fonts available for download online, designers keep on tracing the fresh ones to enhance their design copy, a website, brochure, or even an advertisement in a brand new an' awesome way. Still, the free stuff could not always boast of good quality – premium goodies always demand some kind of money investment. However, now it's possible to find the appropriate font that's free, clear, beautiful, and effective for design purposes. Many great designers are now offering professional quality fonts completely for free. Today's round-up actually goes outside the standard font variety. We've managed to gather a collection of 50 novelty styled free fonts which you can instantly download and use to add a powerful impact for your designs.
CodeBangers | A collection of solutions for the bastard programming problems.