Anime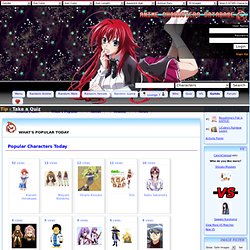 The main name/title search tool has been updated. Searching in Character or Anime and Games will work the same as before. Your search is treated as up to 4 keywords, and any titles matching any of those keywords will be returned. The difference now is, only the title that matched will be displayed.
Source: www.AnimeonTV.com The following links to some of the TV Stations listings that are not automatically included in the automatically generated AnimeonTV listings. The following are links to the extensive line-up at The Anime Network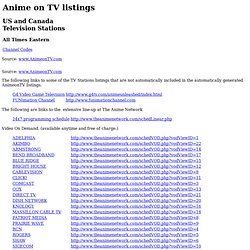 Anime on TV -- Canadian and US TV Stations
deathnote.gif from blendpal.com - StumbleUpon
www.furinkan.com from furinkan.com
April 1st Rinne Chapter 232 No April Fool's joke here, Rinne and Sakura meet a strange spirit stuck in 1993 as he runs around a cherry tree wearing a trash bag and they have to figure out what exactly his problem is. Click the link below for access to all chapter summaries of Kyokai no Rinne. Source: Kyokai no Rinne Complete March 30th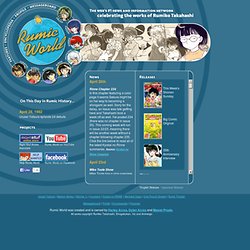 A Parent's Guide to Anime Welcome to A Parent's Guide to Anime! This page is meant as a resource for parents to aid them in finding anime that is suitable for children. Many parents are uncertain whether they should view anime before their children see it. Titles and even reviews often do not provide enough information concerning the content of the video.
The Animé Café - A Parents Guide to Anime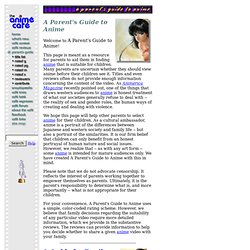 A-Kon® 22 Online Store