Libros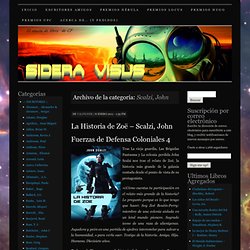 La Historia de Zoë – Scalzi, John Fuerzas de Defensa Coloniales 4 Tras La vieja guardia, Las Brigadas Fantasma y La colonia perdida John Scalzi nos trae el relato de Zoë, la historia más grande de la galaxia contada desde el punto de vista de su protagonista. «¿Cómo cuentas tu participación en el relato más grande de la historia?
.:: Sidera Visus ::.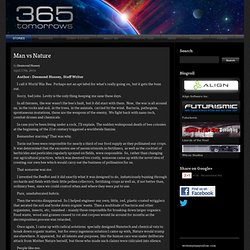 by Desmond HusseyApril 17th, 2014 Author : Desmond Hussey, Staff Writer I call it World War Bee.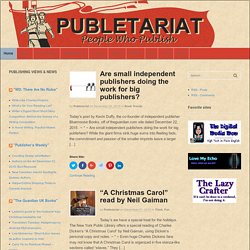 publetariat
This post by Janine Savage originally appeared on Publishing A Book Is An Adventure on 4/15/14. Accents and Dialects Who doesn't love listening to an accent or an entertaining dialect, especially one delivered by a sexy model or actor? Accents and dialects make people more interesting, probably because the sound is interesting to listen to [… Read More] This post by Karen Ball originally appeared on the Steve Laube Agency blog on 1/30/13. As we saw in my post last week, there are any number of ways a manuscript can go wrong.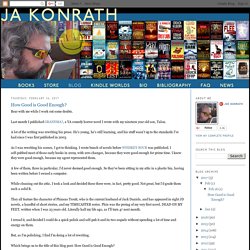 Giving Our Way to Success- by Dale T. Phillips and Vlad V. Giving comes back around. Tess Gerritsen sparked the giving circle with so much of her time, energy, and money to aid Alzheimer's research – so it's nice that I got to thank her in person at Bouchercon, the world mystery conference. On this site, Joe upped the ante with his guest post offer, raising even more funds – while helping writers at the same time – so we'd like to say "thank you" for this opportunity. We've been reading this blog and others like it for years, and a big part of our going Indie is due to pioneers like Joe – many of which you'll see mentioned on this blog from time to time.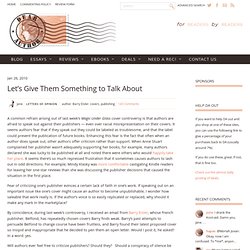 Let's Give Them Something to Talk About | Dear Author
A common refrain arising out of last week's Magic Under Glass cover controversy is that authors are afraid to speak out against their publishers — even over racial misrepresentation on their covers. It seems authors fear that if they speak out they could be labeled as troublesome, and that the label could prevent the publication of future books. Enhancing this fear is the fact that often when an author does speak out, other authors offer criticism rather than support. When Anne Stuart complained her publisher wasn't adequately supporting her books, for example, many authors declared she was lucky to be published at all and noted there were others who would happily take her place. It seems there's so much repressed frustration that it sometimes causes authors to lash out in odd directions. For example, Mindy Klasky was more comfortable castigating Kindle readers for leaving her one-star reviews than she was discussing the publisher decisions that caused the situation in the first place.