Helix
Legions: Overdrive
We're trying really hard to make an awesome and innovative game with Bulletstorm. There's no shooter out there like it and I want to discuss the process of one of our most ground breaking features: Exploding Red Barrels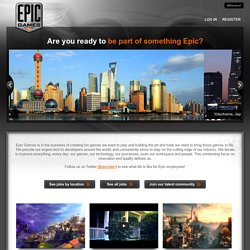 We had to use Red Barrels
Hand Painted Weapon Texturing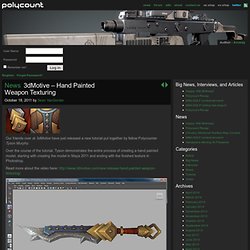 Our friends over at 3dMotive have just released a new tutorial put together by fellow Polycounter Tyson Murphy. Over the course of the tutorial, Tyson demonstrates the entire process of creating a hand painted model, starting with creating the model in Maya 2011 and ending with the finished texture in Photoshop. Read more about the video here: http://www.3dmotive.com/new-release-hand-painted-weapon-texturing/ We'd like to thank both Tyson Murphy and all the guys at 3dMotive for putting this together. Keep up the great work. Drop in and discuss the tutorial here: http://www.polycount.com/forum/showthread.php?
Murph
Modular Environments - Thiago Klafke
Introduction This tutorial is a result of the knowledge acquired during the production of Zest Foundation. That environment started as a simple and casual study of modular sci-fi pieces and quickly grew into one of my biggest personal projects so far.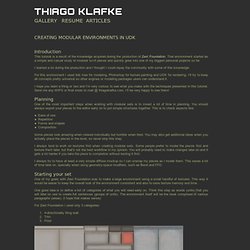 Urban PAD