Helix
Legions: Overdrive
Construct 2 is a game maker for Windows that lets everyone create amazing games. BuyDownload Make games for...
Select an Epic Game Location: Epic Games - Poland About Epic Games Poland Established in 2002, Epic Games Poland, formerly known as People Can Fly, is known for recent titles such as Gears of War: Judgment and Bulletstorm (an original, Unreal Engine 3-powered onslaught of 'kill with skill' gameplay and blockbuster moments published in 2011.) The studio made its mark on the shooter genre with its award-winning Painkiller series of games for PC and Xbox prior to shipping Epic's Gears of War for PC. Epic Games Poland is currently working in conjunction with Epic Games headquarters as part of the team developing Epic's next big blockbuster: Fortnite.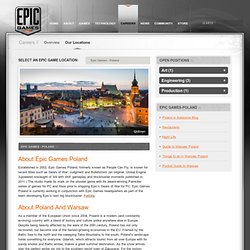 We had to use Red Barrels
Hand Painted Weapon Texturing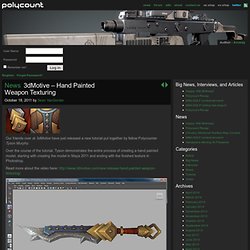 Our friends over at 3dMotive have just released a new tutorial put together by fellow Polycounter Tyson Murphy. Over the course of the tutorial, Tyson demonstrates the entire process of creating a hand painted model, starting with creating the model in Maya 2011 and ending with the finished texture in Photoshop. Read more about the video here: http://www.3dmotive.com/new-release-hand-painted-weapon-texturing/ We'd like to thank both Tyson Murphy and all the guys at 3dMotive for putting this together. Keep up the great work. Drop in and discuss the tutorial here: http://www.polycount.com/forum/showthread.php?
Murph
Modular Environments - Thiago Klafke
Introduction This tutorial is a result of the knowledge acquired during the production of Zest Foundation. That environment started as a simple and casual study of modular sci-fi pieces and quickly grew into one of my biggest personal projects so far.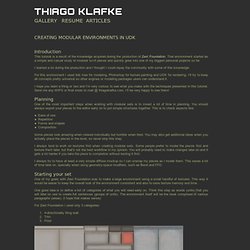 Urban PAD