General
Get an Xml without using states | ShiVa 3D. Basics, Scripting (4 votes, average: 5.00 out of 5) Loading ...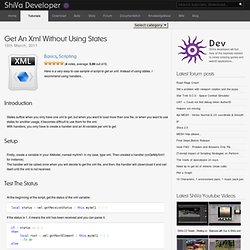 Facebook/Shiva Sample Project. This will save you some major pain.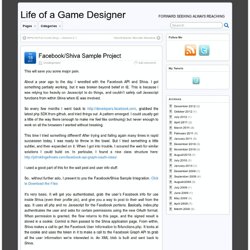 About a year ago to the day I wrestled with the Facebook API and Shiva. I got something partially working, but it was broken beyond belief in IE.
Clasicotes
Server. Otras Plataformas. RPG Kit - Life of a Game Designer. Need some optimization guidance for iPad/iPhone. Batching and optimization | ShiVa 3D. Scripting (4 votes, average: 5.00 out of 5) Loading ...
This tutorial explains how to improve performances, on IPhone necessarily but also on computer, by reducing the number of draw calls and the CPU usage. Texture Atlas Generator. This script generates a texture atlas out of the selected objects, and manipulates their UVs (and if necessary, their geometry as well).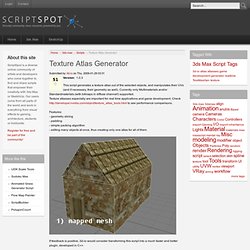 Currently only Multimaterials and/or Standardmaterials (with bitmaps in diffuse channel!) Supported. First ShiVa App Tutorial - Part 2. From ShiVa Wiki Back to WIKI User Tutorials Welcome to Part 2 of the Create Your First ShiVa App Tutorial.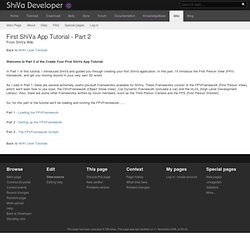 In Part 1 of this tutorial, I introduced ShiVa and guided you through creating your first ShiVa application. In this part, I'll introduce the First Person View (FPV) framework, and get you moving around in your very own 3D world. As I said in Part 1, there are several extremely useful pre-built Frameworks available for ShiVa. FirstPersonView | ShiVa 3D Wiki. From ShiVa Wiki Models CornellBox with 2 boxes, grouped "Car" helper, tagged "FPVStart" (hehe) FPVDummy, created dynamically, just another helper Lights Cameras.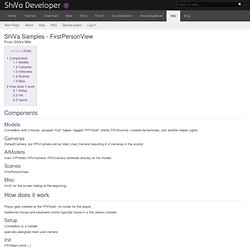 S3D Module for joomla.
---