Trackmania
SGT. TMX. Renifer. Człowiek. Finally I released my first ready and high quality model for TrackMania.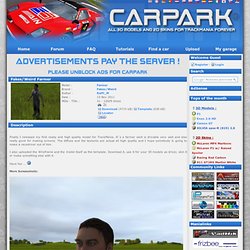 It´s a farmer wich is drivable very well and also really good for making screens. The diffuse and the textures are actual all high quality and I hope somebody is going to make a racedriver out of him. I also uploaded the Wireframe and the model itself as the template. Download it, use it for your 3D models as driver, skin it or make something else with it. Have fun ... Słupy. Original author: Rumpelbube 3D Original by Nadeo 3D Rebuild by Rumpelbube 2D Orginal by Nadeo 2D by Rumpelbube Horn: The funny laugh from Tom Hanks from the movie "TheMoneyPit" Deutscher Titel "Geschenkt ist noch zu teuer" diffuse.dds @ 2048x2048 Pixel I learned from my last fake, that it is better to include the dirt files!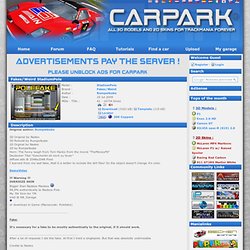 So the object doesn't change it's color. DemoVideo. Jakiś pojazd... Nickr.
---