Travel
Tiny countries that pack a big punch. Monaco, 1.95 sq km Image by Salvatore.Freni If you want posh then you've come to the right principality.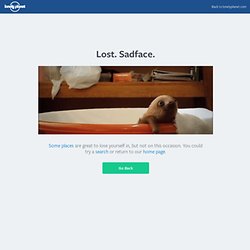 Monaco was established in 1297 when François Grimaldi seized the fortress that still dominates the area from a rival Italian faction. The 195- hectare independent state, which lies on an exceptionally picturesque, narrow coastal strip, has long been a tax refuge for the spectacularly rich and famous.
ThaiLand
Tours, sightseeing tours, activities & things to do. Safari "Camel Man is the best safari in Bikaner." Highly Recommended By : (Foot Print) Vijay Guest House opposite Sophia School, Jaipur Rd. 8 clean rooms with shower, use of fridge, delicious home cooked thali/set meals, travel information,camping and caravan parking,pleasant garden, quiet very hospitable and knowledgeable host,great value.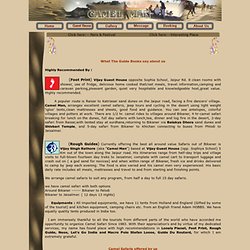 Highly recommended. A popular route is Raisar to Katriasar sand dunes on the Jaipur road, facing a fire dancers' village. India Travel Information and Travel Guide. India bristles with a mind-stirring mix of landscapes and cultural traditions.
Your journey through this intoxicating country will blaze in your memory long after you've left its shores. The Great Outdoors.
---