Career
The Object of Java: Introduction to Programming Using Software Engineering Principles, JavaPlace Edition (9780201715859): David D. Riley
LearnToProgram.tv » LearnToProgram.TV| Java, Javascript, AJAX, eLearning, Actionscript, Android Development, training
Creating a combined Flex/Java project in Flex Builder w/o LCDS/BlazeDS
Whenever I work on a Flex project with Java backend I create a project in Flex Builder that combines Java and Flex.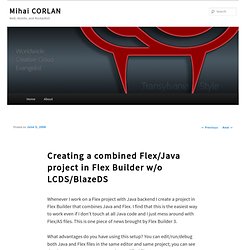 ant - What needs to be in a .war file to deploy a Flex application
A 3-state checkbox in a TreeItemRenderer
Problem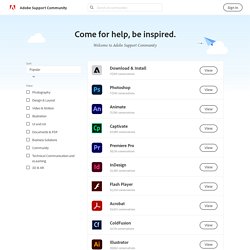 Flash Builder 4 shortcuts and debugging tips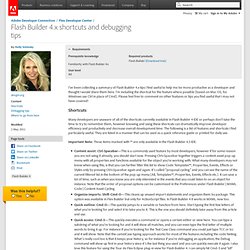 The following tips are useful to know and remember while in a debugging session.
Flex Cookbook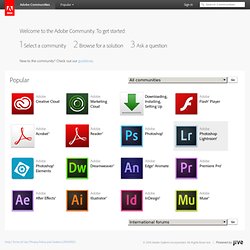 Find and share code recipes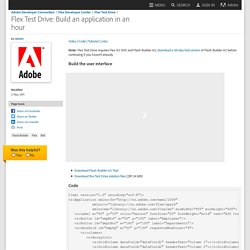 HTML applications are built from document elements such as headings, paragraphs, and tables.
create user interface - Flex Test Drive
GMAT Forum - MBA Forum
A lot has changed since the last time Bloomberg Businessweek ranked international full-time MBA programs.
The Best International Business Schools 2010: INSEAD Ousts Queen's from the No. 1 Spot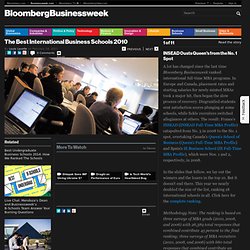 Services by ThinkISB – Guiding MBA Aspirants for ISB Admissions, Application and Essays — ThinkISB
GMAT Write™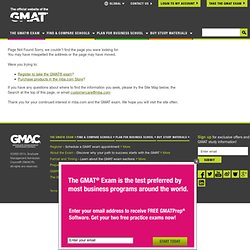 Sorry, we couldn't find the page you were looking for.
ISB Class of 2010 chances.. « ISB Answer
India Locations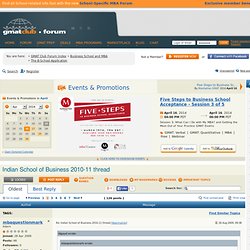 Indian School of Business 2010-11 thread : The B-School Application - Canada, South America, Asia, Australia and Europe - Page 2
I am the last person who wants to stress anyone, so I apologize for posting this, but probably better now than later.