UX
Usability Report for the Purdue Online Writing lab OWl - Avilag.com. Boxes and Arrows: The design behind the design. Putting people first. IBM this week announced plans to commit more than $100 million to globally expand its consulting services capability to help clients with experience design and engagement.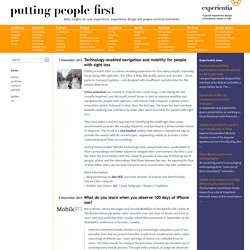 As part of the investment, the company will open 10 new IBM Interactive Experience labs around the world and plans to add 1,000 employees to create new, personalized models of engagement through data and design. Located in Bangalore, Beijing, Groningen, London, Melbourne, Mexico City, New York, Sao Paulo, Shanghai, and Tokyo, the new labs provide clients with the opportunity to work side-by-side with researchers and consultants as well as experts in experience design, mobile and digital marketing. Logic+Emotion. In the beginning, there were products and services, and some were good.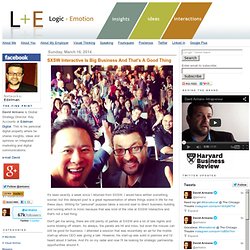 Fewer became trusted brands, but those that did enjoyed unquestioned loyalty supported by a simple yet effective marketing engines built to reach people in mass quantity. The formula worked for decades. Meaningful Transitions // Home. Meaningful Transitions - Motion Graphics in the User Interface »Meaningful Transitions - Motion Graphics in the User Interface« deals with the use of animations in the user interface.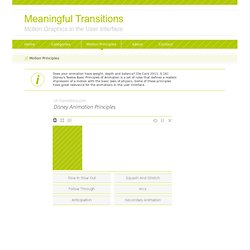 It documents transitions in a clustered way to show at which point transitions can be a helpful extension to a static user interface, because of cognitive benefits to enhance the user experience. The purpose of Meaningful Transitions is to illustrate the process of the interaction and the structure of the user interface. InspireUX – User Experience quotes and articles to inspire and connect the UX community.
Graphpaper.com. EverydayUX — Disambiguity | Observing, reflecting, designing. Design for Service. Bokardo.
---