Learning to Read
Reading and Writing. About My First Grader . Reading and Language . PBS Parents. Cracking the Code of Words The number of words your first grader can read and spell increases dramatically during this year.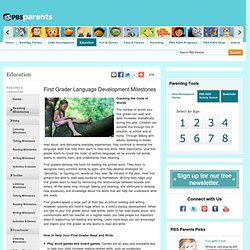 Children can achieve this through lots of practice, at school and at home. Through talking with adults, listening to books read aloud, and discussing everyday experiences, they continue to develop the language skills that help them learn to read and write. First Grade Reading Activities. First Grade Reading Skills. In first grade, reading is huge.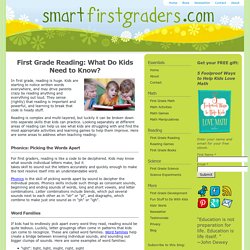 Kids are starting to notice written words everywhere, and may drive parents crazy by reading anything and everything out loud. They sense (rightly) that reading is important and powerful, and learning to break that code is heady stuff.
---