Games
Revelations | UK. When a man has won all of his battles and defeated all of his enemies; what is left for him to achieve?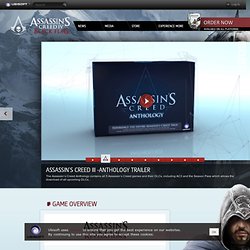 Ezio Auditore must leave his life behind in search of answers, in search of the truth. In Assassin's Creed® Revelations, master assassin Ezio Auditore walks in the footsteps of the legendary mentor Altaïr, on a journey of discovery and revelation. Where Legends Come To Life. 31-03-2014 08:47 BST / 03:47 EDT by Serebii Remember, be wary of news you find on the Internet at this time of year.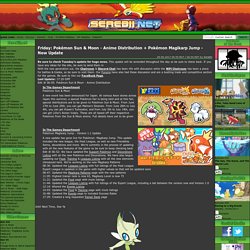 This update may be amended throughout the day so be sure to check back. If you have any ideas for the site, be sure to send them in X & Y have been out for months now, and the Chatroom has been rife with discussion while the WiFi Chatroom has been a place for battles, trades and Friend Safari hunting, so be sure to visit them. Our Forums have also had these discussion and are a bustling trade and competitive section for the games. The Elder Scrolls Official Site. Broadcast Yourself. Modern Warfare® 3. …. Gameplay Trailer: Batman Arkham City Community.
---