Religion MES
Christianity FAQ: Index
Christianity FAQ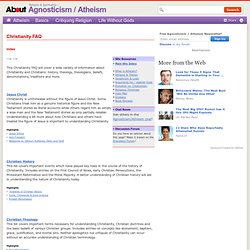 Hadith and the Prophet Muhammad
Dhimmi.net
Search | Questions on Islam
Jewish Virtual Library - Homepage
Judaism 101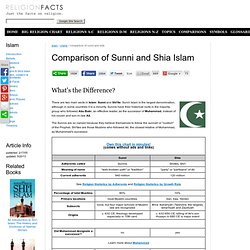 Comparison Chart of Sunni and Shia Islam
There are two main sects in Islam: Sunni and Shi'ite.
Khadijah Bint Khuwaylid, Muhammad's first wife, a powerful weathly woman of the pre-Islamic era.
What is Sunnah? | Questions on Islam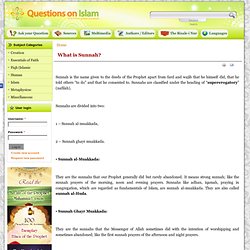 Sunnah is the name given to the deeds of the Prophet apart from fard and wajib that he himself did, that he told others "to do" and that he consented to.
Hadith and the Prophet Muhammad
The Rightly-Guided Caliphs (Khalifas)
Contents Introduction Meaning of the Word 'Caliph' The word 'Caliph' is the English form of the Arabic word 'Khalifa,' which is short for Khalifatu Rasulil-lah .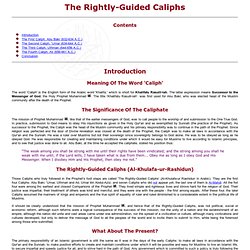 what is The Quran/Koran ?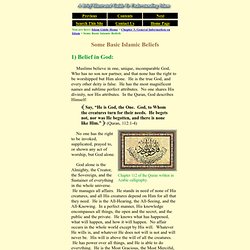 Islam Guide: Some Basic Islamic Beliefs
Say, "He is God, the One. God, to Whom the creatures turn for their needs.
Salat: Muslim Prayer
Perhaps the most well-known Muslim practices among non-Muslims is ritual prayer , or salat , which is performed five times each day: at dawn ( al-fajr ), midday ( al-zuhr ), afternoon ( al-'asr ), sunset ( al-maghrib ) and evening ( al-'isha ). Exact prayer times for your area can be calculated here .
Health Benefits of Prayer Postures
Islamic Voice - Zil-Hijjah / Muharram 1423 H