Elearning
Google
Ihom. Parents as Partners with Habits of Mind!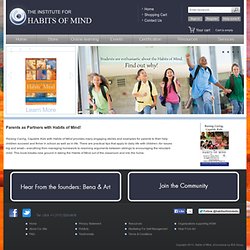 Raising Caring, Capable Kids with Habits of Mind provides many engaging stories and examples for parents to their help children succeed and thrive in school as well as in life. There are practical tips that apply to daily life with children--for issues big and small-- everything from managing homework to resolving arguments between siblings to encouraging the reluctant child.
This book breaks new ground in taking the Habits of Mind out of the classroom and into the home. Habits of Mind explained for students. Mind Maps/Thinking Maps/Graphic Organizers. Inclusive Technology. See HelpKidzLearn for free activities, software and resources from Inclusive Technology.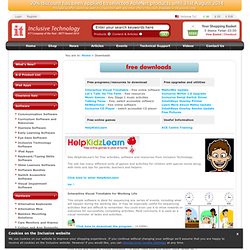 The site has many different sorts of games and activities for children with special needs along with hints and tips for parents, teachers and helpers. Click here to enter HelpKidzLearn. Online Education. Do2Learn: Educational Resources for Special Needs.
Resources. Digital Citizenship. Tools. ICTeachers. Internet Activities.
---