Music
Angels We Have Heard on High (Christmas w/ 32 fingers and 8 thumbs) - ThePianoGuys
Want lively, realistic drums? Without using loops or hiring a session drummer? Reason Drum Kits 2 gives you masterfully multisampled, perfectly playable, totally recallable multi-output drum kits for Reason's Combinator. Reason Drum Kits 2 ReFill
Propellerhead - Reason Drum Kits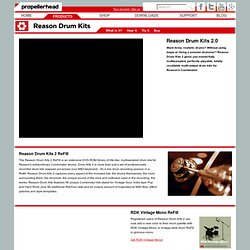 Dj Scratch controller Pioneer DDJ-SX
Posted by admin on Oct 29, 2012 in Electronics, Lifestyle, Music | Pioneer launches the DDJ-SX. If you want the best Dj/scratch controller this is the one for you! This DJ professional software has been carefully designed and developed in partnership with Serato to deliver intuitive control of the included software's exciting features.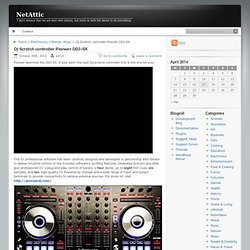 DJ Lesson BeatMatchin
10 Best Affordable Microphones for the Home Studio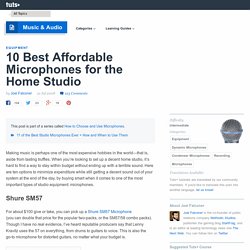 Making music is perhaps one of the most expensive hobbies in the world—that is, aside from tasting truffles. When you're looking to set up a decent home studio, it's hard to find a way to stay within budget without ending up with a terrible sound.
▶ Don by Shampoo Guy
Ninja Neeks...The 13th Hour
Maybach Music Self Made
SoundCloud - Share Your Sounds
How Did Eddie Vedder From Pearl Jam Found His Voice
▶ Neznosna Lahkotnost Življenja by n'toko
DMX - Keep Ya Head Up - NEW 2011 (LIVE)
Kardashians Family ft. Biggie Smalls Hypnotize
Posted by admin on May 31, 2012 in Entertainment, Music, People & Celebrity | Funk Volume Presents: Dizzy Wright – Teamwork Makes the Dream Work!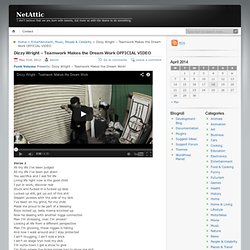 Dizzy Wright – Teamwork Makes the Dream Work OFFICIAL VIDEO
Christian Bale Interviews Sean Beavan
OPENAIR FRAUENFELD | 6. - 8. Juli 2012 | Das 18. Openair in Frauenfeld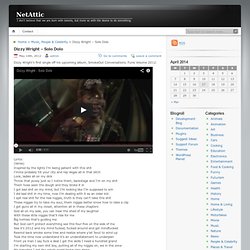 Dizzy Wright – Solo Dolo
Posted by admin on May 14, 2012 in Music, People & Celebrity | Dizzy Wright's first single off his upcoming album, SmokeOut Conversations. Funk Volume 2012.
Nirvana - Polly
Pachelbel Canon in D Major
In Memory Of All The Great Artists Who Left To Soon
Rolling Stones ft. Jack White – Loving Cup LIVE
Chet Atkins; Mark Knopfler - The Next Time I'm in Town (1990)
John Butler Trio - Ocean
Led Zeppelin - Immigrant Song (Live Video)
Bob Marley - Legend (full album)