Crafting
31 Insanely Easy And Clever DIY Projects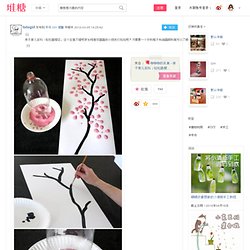 堆糖网 分类 首页 热门 最新
亲子育儿百科:轻松画樱花,这个主意不错吧家… 来自totogirl在堆糖网的分享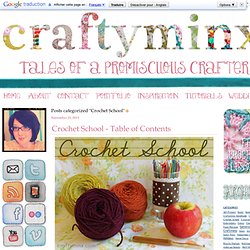 Sorry I've taken so long to post this very last post of the crochet school series. Would you believe me if I said I don't want it to end? haha That's not the real reason, although it is a little weird to be writing the last crochet school post (for now). I've just been busy designing new patterns and crocheting my butt off for the craft show I'm in next month, Deluxe.
Crochet School
Crochet and Knitting
Recycle Tutorial: Braided Rag Rug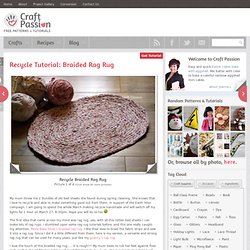 My mum threw me 2 bundles of old bed sheets she found during spring cleaning. She knows that I love to recycle and able to make something good out from them. In support of the Earth Hour campaign, I am going to spend the whole March making recycle handmade and will switch off my lights for 1 hour on March 27, 8:30pm. Hope you will do so too
Sew a bag with the free bag pattern | Sew Easy
Random Tutorial Generator
On the Cheap: Scrapbook Paper iPhone Covers
Here's a fun tutorial on how to make a message bangle that's one-of-a-kind, done in the sun, waterproof and weatherproof. Even after several trips to the beach, it won't fade or wash off! Essentially, it's the Perfect Summer Bangle.
Perfect Summer Bangle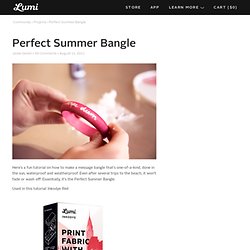 What We Did on the Last Day of Summer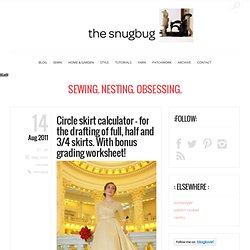 Circle skirt calculator – for the drafting of full, half and 3/4 skirts. With bonus grading worksheet! | The Snug Bug
Special Sunday greetings you naked molerats! Since you're so naked, I thought you might want to make yourselves some nice little circle skirts. And perhaps, like me, you find yourself with little mole rat patterns just a touch on the small side. But the grading of a circle skirt isn't so easy, is it you naked rodents?
DIY of the Month: Braided T-shirt Bracelet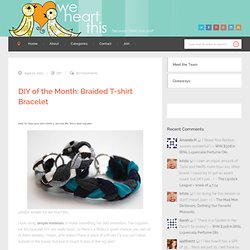 How To: Give your old t-shirts a second life. Sorry dust rag pile! photos: kirsten for we heart this I love using simple materials to make something fun and innovative.