Italian
Summer Peach and Balsamic Pizza. To me, this is pizza.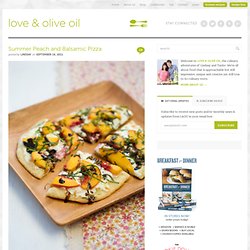 To Taylor, it's flatbread. Fancy fruit-topped flatbread. Then again, I think anything without tomato sauce or pepperoni is flatbread in Taylor's mind. But whatever you decide to call it, it's delicious. Creamy Basil Pesto. Roasted Garlic Pizza. I had originally un-published this post as part of the purge but after repeated emails asking where the post went, I decided to re publish.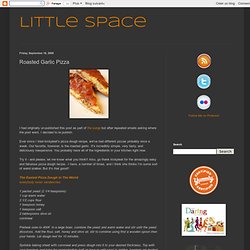 Ever since I tried kickpleat's pizza dough recipe, we've had different pizzas probably once a week. Our favorite, however, is the roasted garlic. It's incredibly simple, very tasty, and deliciously inexpensive. You probably have all of the ingredients in your kitchen right now. Italian Lasagna (with meat) My FIL absolutely loves my lasagna.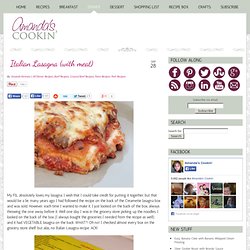 I wish that I could take credit for putting it together, but that would be a lie. many years ago I had followed the recipe on the back of the Creamette lasagna box and was sold. However, each time I wanted to make it, I just looked on the back of the box, always throwing the one away before it. Well one day I was in the grocery store picking up the noodles. I looked on the back of the box (I always bought the groceries I needed from the recipe as well) and it had VEGETABLE lasagna on the back. Boy-Approved Spiked Pasta (Spaghetti with Vodka Cream Sauce) My boyfriend P has a busy, active job and is often too busy to eat a big lunch, if any lunch at all.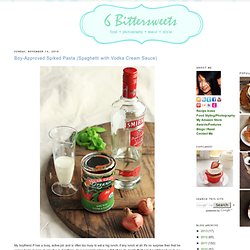 It's no surprise then that he comes home hungry at only 5 p.m. For those days especially, I have a list of go-to meals that can be whipped up in no time. And while P's sweet enough to try almost anything I cook, I reserve this list for only the dishes he gets excited about. Chief among them is this fabulous spaghetti alla vodka. Vegetable Tian.
---