Italian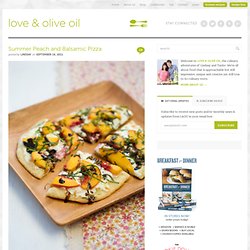 To me, this is pizza.
Summer Peach and Balsamic Pizza | Love and Olive Oil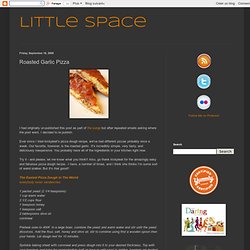 I had originally un-published this post as part of the purge but after repeated emails asking where the post went, I decided to re publish.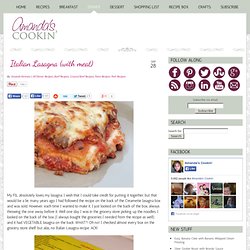 My FIL absolutely loves my lasagna. I wish that I could take credit for putting it together, but that would be a lie. many years ago I had followed the recipe on the back of the Creamette lasagna box and was sold. However, each time I wanted to make it, I just looked on the back of the box, always throwing the one away before it. Well one day I was in the grocery store picking up the noodles. I looked on the back of the box (I always bought the groceries I needed from the recipe as well) and it had VEGETABLE lasagna on the back.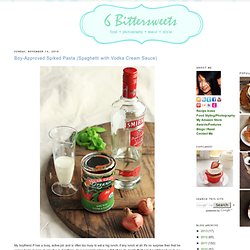 My boyfriend P has a busy, active job and is often too busy to eat a big lunch, if any lunch at all.
This is a recipe I adapted from one I found in "Barefoot in Paris". We had friends over for dinner so I served this Vegetable Tian and it was a HUGE hit. The veggies were perfectly roasted, the potatoes were nice and tender and the caramelized onions were sweet and salty.