Drinks
Super Greens Juice. Cucumber, Basil & Lime Juice. Beet, Carrot, Apple & Ginger Juice. Apple Cider Margaritas. I couldn't go one more day without telling you about this.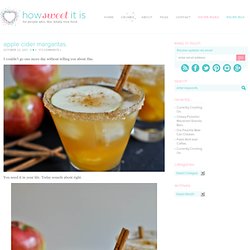 You need it in your life. Today sounds about right. Print Save. Watermelon Coolers. Sangria. Pink Flamingo. The 10 manliest cocktails (and how to make them) - Guyism. 7UP Mixers. Breakfast Smoothie. In my perennial search for the perfect smoothie, I stumbled upon this combination!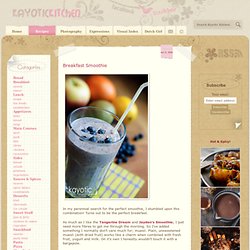 Turns out to be the perfect breakfast. As much as I like the Tangerine Dream and Jayden's Smoothie; I just need more fibres to get me through the morning. So I've added something I normally don't care much for; muesli. Plain, unsweetened muesli (with dried fruit) works like a charm when combined with fresh fruit, yogurt and milk. Detox Smoothie. Yep, that's a healthy green smoothie?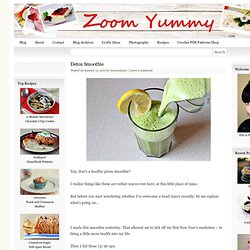 I realize things like these are rather scarce over here, at this little place of mine. But before you start wondering whether I've overcome a head injury recently, let me explain what's going on… I made this smoothie yesterday. That allowed me to tick off my first New Year's resolution – to bring a little more health into my life. A recipe for bubblegum vodka.
---