Web sites I like
EDM & Rave Community
EVERYDAY JUNGLIST: Home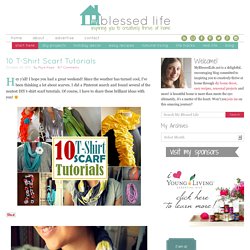 H ey y'all! I hope you had a great weekend! Since the weather has turned cool, I've been thinking a lot about scarves. I did a Pinterest search and found several of the neatest DIY t-shirt scarf tutorials. Of course, I have to share these brilliant ideas with you! I love this recycled, braided, double layer scarf !
D.I.Y: Recycled T-Shirt Scarf 1} Gather a few old t-shirts you don't wear anymore; thrift them or buy new -- but choose thin, soft (preferably worn out) t-shirts. Find two t-shirts of different colors that go well together. 2} Lay the shirt flat on the table or floor. 3} Cut 1 1/2 inch strips, remove the hemmed edges.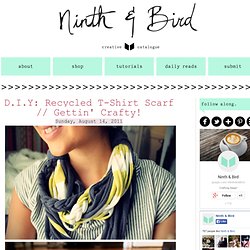 Sometimes I like to skip steps. Who doesn't, right? Well, knits allow you to leave their edges raw, without fraying…..and add a whole shabby look in the meantime.
Knit Scarf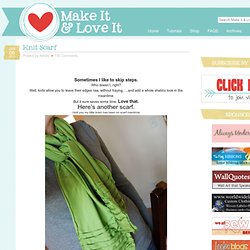 DIY recycled t shirt braided scarf tutorial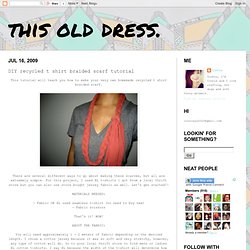 This tutorial will teach you how to make your very own homemade recycled t shirt braided scarf. There are several different ways to go about making these scarves, but all are extremely simple. For this project, I used XL t-shirts I got from a local thrift store but you can also use store bought jersey fabric as well. Let's get started!! - Fabric OR XL used seamless t-shirt (no need to buy new) - Fabric scissors That's it!
Dallas Cohousing
Directory - Community View | The Cohousing Association of the United States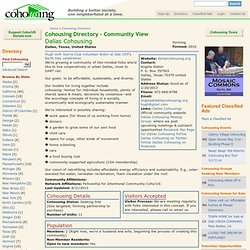 We're growing a community of like-minded folks who'd like to live cooperatively in urban Dallas, close to DART rail. We have targeted a property close to downtown Dallas, with room for approx. 12 units, plenty of parking & garden space. If you have $10,000 or more to invest immediately, please contact for specifics regarding the property. We're in the process of creating a partnership to purchase the property.
Green Building and Energy Efficiency in DFW Cohousing or Cooperative Housing is about community and relationships. Ecohousing is sustainable housing. Ecovillage is about sustainability in building, housing, community, and food. Groups with Events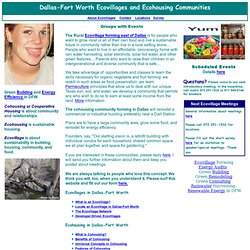 Cohousing, Ecohousing, Ecovillages, Intentional Communities, Dallas-Fort Worth, DFW
IC Web Site: Fellowship for Intentional Community -- Introduction
Cadastre-se em nosso site
100 Ways To Elevate Your Consciousness | Waking Times
Wiki Image Drew 4 Mind 4 Life 1. Connect with nature – Go for a walk in the forest, jungle, field of daisies, or wherever you feel like getting a connection with nature. It is possible to feel at deep sense of peace and oneness when you attempt to connect with nature. As you learn to connect and appreciate nature, you allow your consciousness to rise up.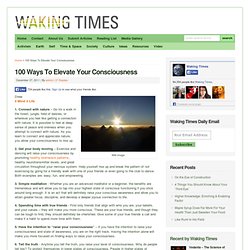 Visual Art
Want to stay on top of all the space news? Follow @universetoday on Twitter Andromeda This large northern constellation belongs to the constellation family of Perseus, Cassiopeia, and Cepheus.
Andromeda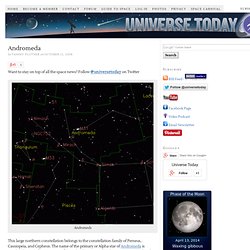 www.ministryofsound.com/Error.aspx?aspxerrorpath=/Club/Listings.aspx
Medicinal Spices Exhibit - UCLA Biomedical Library: History & Special Collections
Pediatric Dentist - Mansfield, TX - Deborah C. Sullivan, DDS, MS
Applewhite Dental - Home