Gifts for the Photographer
And Then I Snapped by EmilinaBallerina on Etsy
Canon_7042A002_70_200mm_f_2_8L_IS_USM
Custom Path Add, move and resize picture and text anywhere Extensive collection of new backgrounds, layouts and embellishments 1-25 photos per page (up to 1,000 photos total) Make a Custom Path Book Simple Path We'll arrange photos for you and you can easily rearrange them or add captions More than 20 styles with preset backgrounds and layouts 1-4 photos per page (up to 500 photos total)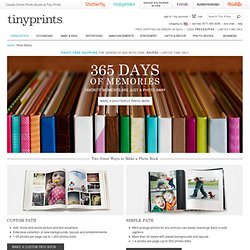 Photo Books - Personalized Photo Book & Custom Photobooks by Tiny Prints
amazon
It works really good, and like it's supposed to, BUT it takes getting used to. You have to get used to your screen looking "right"...as opposed to being too bright, and/or ever saturated. When I print now, my prints match my screen 99% (1% variation due to my screen being back-lit...like ALL screens), but you have to calibrate your monitor the RIGHT way...or you will get a Blue-ish or Green-ish tint in your whites, and it WILL frustrate the HECK out of you!!! Before you calibrate, make SURE you warm your monitor up for at least 30-mins, then reset everything!!! After resetting your monitor, adjust your RGB to your liking/needs. My monitor is a Dell Ultra Sharp 2209WA.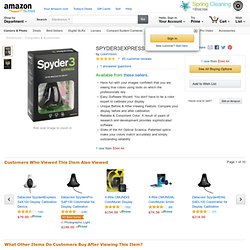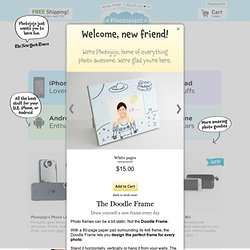 The Doodle Frame at the Photojojo Store
Photo frames can be a bit static. Not the Doodle Frame. With a 80-page paper pad surrounding its 4x6 frame, the Doodle Frame lets you design the perfect frame for every photo. Stand it horizontally, vertically or hang it from your walls. The Doodle Frame goes great anywhere! A few sample uses...
Re-Stickable Wall Decal Photo Frames at The Photojojo Store
We have a bit of a thing for simple things that let you change up the photos in your home quickly and without fuss. After all, who wants to look at the same photos day after day? So it's no surprise that we're crushing on Re-Stickable Decal Photo Frames. Each pack contains eight stylish frames cut from pliable, premium vinyl. (The same material used to make high-quality wall decals.) The low-tack adhesive sticks to your walls or windows but is a cinch to take off and re-apply.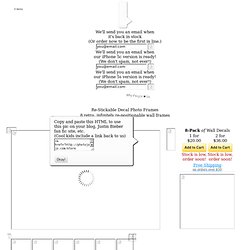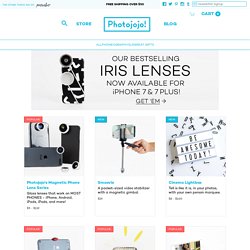 Cordito Keep all of your cords and phone accessories in one fancy, rolled up package. More → Focus Shifter
Mini Camera Necklace