Service design
http://www.dubberly.com/articles/interactions-the-experience-cyc
http://www.dubberly.com/articles/interactions-the-experience-cyc
http://www.service-design-network.org/system/files/media/Practic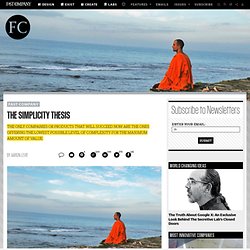 A fascinating trend is consuming Silicon Valley and beginning to eat away at rest of the world: the radical simplification of everything.
The Simplicity Thesis
Digital services, such as Google Maps and Foursquare, are a fast-growing part of our daily lives.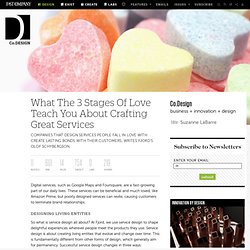 What The 3 Stages Of Love Teach You About Crafting Great Services
I was meeting with a potential client a few weeks back who wanted a usability test. "Tell me about your users," I asked, hoping that I could then use this information as the basis for a recruitment screener.
How to tell managers they're wrong about UX research and still get hired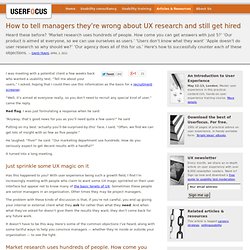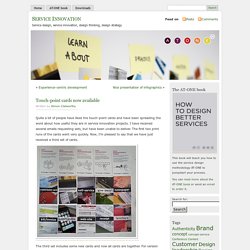 Quite a lot of people have liked the touch-point cards and have been spreading the word about how useful they are in service innovation projects. I have received several emails requesting sets, but have been unable to deliver.
Service Innovation » Blog Archive » Touch-point cards now available
Powered by Google Docs
Working together with Snook, we've created a set of practical tools to help cultural organisations improve the experiences they produce, says Rohan.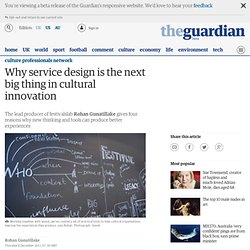 Why service design is the next big thing in cultural innovation | Culture professionals network | Guardian Professional
This is Service Design Thinking. basics/tools/cases (book project)
People discover unseen opportunities when they have a personal and empathic connection with the world around them.