Shoes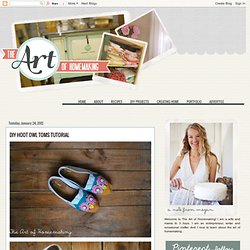 DIY Hoot Owl Toms Tutorial
My niece recently asked me to paint owls on her white Toms. I love the challenge of a good project but I have to say, I was a bit fearful of tackling such a fete. And messing up? I didn't even want to think about that. So I didn't.
cat shoe DIY
Make Your Own Red Saddle Shoes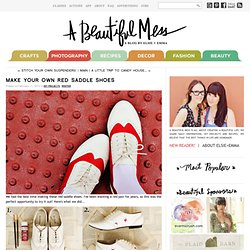 We had the best time making these red saddle shoes. I've been wanting a red pair for years, so this was the perfect opportunity to try it out! Here's what we did... 1.
In honor of St.
How to make Rainbow Glitter Shoes