Shoes
DIY Hoot Owl Toms Tutorial. My niece recently asked me to paint owls on her white Toms.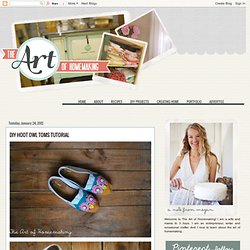 I love the challenge of a good project but I have to say, I was a bit fearful of tackling such a fete. And messing up? I didn't even want to think about that. So I didn't. Glitter Sneaker DIY : Converse One Star for Target. When Target approached me about a Converse One Star DIY challenge I couldn't resist, but it wasn't until I saw these Miu Miu glitter sneakers that I had any clue how I was going to give my white sneaks a personality all their own.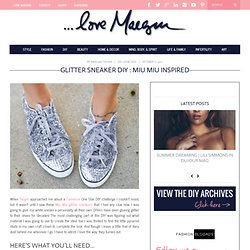 DIYers have been glueing glitter to their shoes for decades! The most challenging part of this DIY was figuring out what material I was going to use to create the steel toe. Cat shoe DIY. Make Your Own Red Saddle Shoes. We had the best time making these red saddle shoes.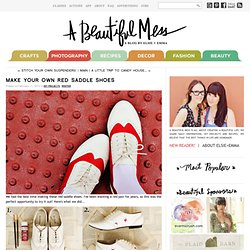 I've been wanting a red pair for years, so this was the perfect opportunity to try it out! Here's what we did... 1. How to make Rainbow Glitter Shoes. In honor of St.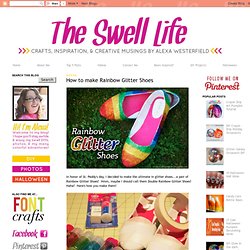 Paddy's day, I decided to make the ultimate in glitter shoes...a pair of Rainbow Glitter Shoes! Hmm, maybe I should call them Double Rainbow Glitter Shoes! Haha! Here's how you make them!
---