Kristenb
Hi! I like meeting new people.
25 Unique Business Cards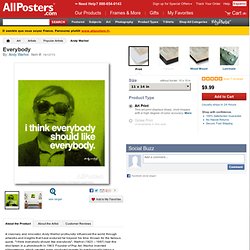 A visionary and innovator, Andy Warhol profoundly influenced the world through artworks and insights that have endured far beyond his time. Known for the famous quote, "I think everybody should like everybody", Warhol (1923 – 1987) had this shot taken in a photobooth in 1963. Founder of Pop Art, Warhol invented silkscreening, which created mass-produced images by mechanically inking a photo overlaid on a large canvas. Best known for his multiple images, Warhol also made films, produced music, illustrated, wrote books, published a magazine, and indelibly influenced 20th century art.
Everybody Prints by Andy Warhol at AllPosters
Say Thank You, Say Fanx.com | Have fun sending uplifting messages to your friends!
Design Seeds®: For All Who Love Color | Search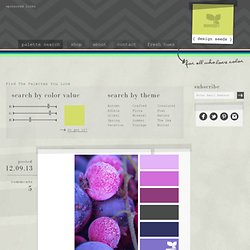 #f0cca8 #0a2654 #004d8c #32c79f
Comic Book and Superhero Things