Illustrations
Mega Cultural - Produções Culturais e Artísticas. O mercado da produção cultural e artística não para de crescer no Brasil.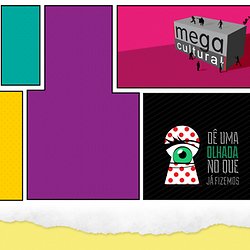 A cultura emociona, une, promove valores, gera ativação e inclusão social. Por isso mesmo, a exposição de uma marca ao público, quando associada à momentos de cultura e lazer, é comprovadamente mais eficaz, pois as pessoas estão sensibilizadas e abertas à receber sua mensagem. Além disso, ao investir em marketing cultural, você poderá utilizar-se das leis de incentivo à cultura como o PROAC, PRONAC, ANCINE e ROUANET.
The Portfolio of Neil Judges ~ Pro Designer. Egopop _ Creative Studio. Iutopi - Creative Land / Branding, Graphic & Web Design | | | | | | | Mauro Macchiaroli + Javier González. Phase2 Design Studio. Design thinking delivers form and function, start to finish.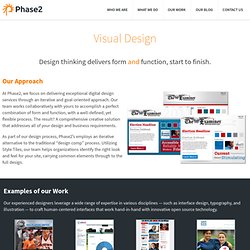 Our Approach At Phase2, we focus on delivering exceptional digital design services through an iterative and goal-oriented approach. Our team works collaboratively with yours to accomplish a perfect combination of form and function, with a well-defined, yet flexible process. Online Portfolio von Jan Ploch – Webdesigner, Grafikdesigner aus Hamburg. Forgotten Colours. The Pixel – Award Winning Creative Design Agency.
It's been so long I can barely contain my pent-up, troll-like emotions.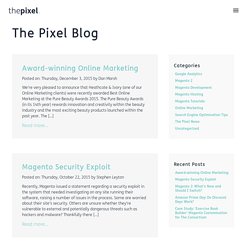 Good'dwellings my funny little social-networking hermits. I thought I'd pop along and say "su'p dogs", or some other youthful phrase, and tell you a tiny wee morsel about the spanking new Christmas themed website and mobile phone app thingemy gig, we've just launched for international supermarket chain, Lidl . A Lidl Bit of Magic features a wagon load of recipes from them'z there chefs off the telly, Nick Nairn and Lesley Waters, including videos and interactive brochures, and all sorts of bits and bobs that'll float your Yuletide boat. Unschlagbar Hostel | Das Wohlfühl-Hostel in Leipzigunschlagbar Hostel | Das Wohlfühl-Hostel in Leipzig. Bell Creative Studio. Citrus7 – Uma agência web diferente. Mezcal Buen Viaje. In My Bubble - Le journal faussement intime de Céline.
ESTÚDIO FOMA | 55 11 3256.5985 | Estúdio de Design e Coletivo de Artistas | São Paulo | SP | Brazil | Doopsuiker Poppies | Suikerbonen | Doopsuikermanden. Home - Waggingtails. True Tea. Le Tipi - Fabrication de tipi - Tipi artisanal sur-mesure. Delivery de cupcakes en Capital Federal y Zona Norte Buenos Aires | The Cupcake Factory BA. Instant Websites for Nonprofits | Bellstrike. Lake Nona. Dulla - The brand new game for your iPad - in progress. Toasted Digital - Web Design, London - Sam Clarke. Web Standards Sherpa. Deratizace Praha, Dezinsekce, Dezinfekce | adera.cz.
HarryFord. Agência iSee Interactive Group e Comunicação Integrada. Cultura Positiva I El Lado B de Social Snack. Social Snack | Online Executive Production.
---