Illustrations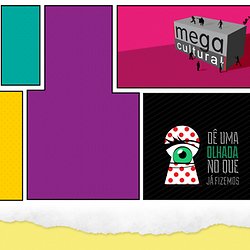 O mercado da produção cultural e artística não para de crescer no Brasil.
Mega Cultural - Produções Culturais e Artísticas
The Portfolio of Neil Judges ~ Pro Designer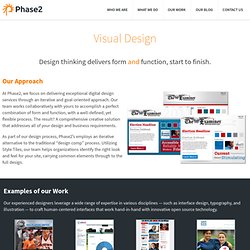 Phase2 Design Studio
Design thinking delivers form and function, start to finish. Our Approach At Phase2, we focus on delivering exceptional digital design services through an iterative and goal-oriented approach. Our team works collaboratively with yours to accomplish a perfect combination of form and function, with a well-defined, yet flexible process.
Forgotten Colours
It's been so long I can barely contain my pent-up, troll-like emotions.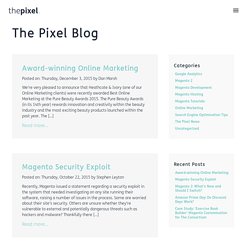 unschlagbar Hostel | Das Wohlfühl-Hostel in Leipzigunschlagbar Hostel | Das Wohlfühl-Hostel in Leipzig
Bell Creative Studio
Citrus7 – Uma agência web diferente
In My Bubble - Le journal faussement intime de Céline
ESTÚDIO FOMA | 55 11 3256.5985 | Estúdio de Design e Coletivo de Artistas | São Paulo | SP | Brazil |
Marché de la Mode Vintage
Doopsuiker Poppies | Suikerbonen | Doopsuikermanden
Home - Waggingtails
True Tea
Le Tipi - Fabrication de tipi - Tipi artisanal sur-mesure
Delivery de cupcakes en Capital Federal y Zona Norte Buenos Aires | The Cupcake Factory BA
Dulla - The brand new game for your iPad - in progress
Toasted Digital - Web Design, London - Sam Clarke
Deratizace Praha, Dezinsekce, Dezinfekce | adera.cz
HarryFord
Agência iSee Interactive Group e Comunicação Integrada
Cultura Positiva I El Lado B de Social Snack
Social Snack | Online Executive Production