Illustrations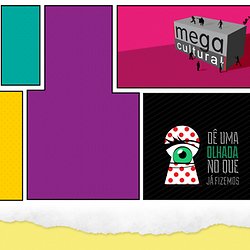 O mercado da produção cultural e artística não para de crescer no Brasil. A cultura emociona, une, promove valores, gera ativação e inclusão social. Por isso mesmo, a exposição de uma marca ao público, quando associada à momentos de cultura e lazer, é comprovadamente mais eficaz, pois as pessoas estão sensibilizadas e abertas à receber sua mensagem. Além disso, ao investir em marketing cultural, você poderá utilizar-se das leis de incentivo à cultura como o PROAC, PRONAC, ANCINE e ROUANET.
Mega Cultural - Produções Culturais e Artísticas
The Portfolio of Neil Judges ~ Pro Designer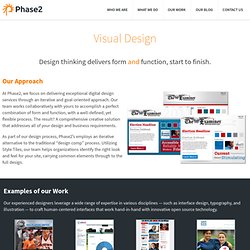 Phase2 Design Studio
Design thinking delivers form and function, start to finish. Our Approach At Phase2, we focus on delivering exceptional digital design services through an iterative and goal-oriented approach. Our team works collaboratively with yours to accomplish a perfect combination of form and function, with a well-defined, yet flexible process.
StrategieGemeinsam mit dir entwickle ich eine passende Strategie. Sie bildet die Grundlage für ein erfolgreiches Projekt. Was ist das Ziel der Webseite?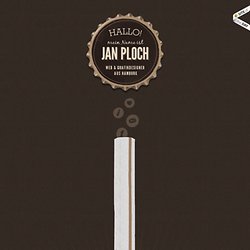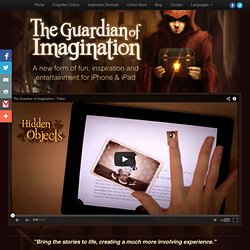 Forgotten Colours
Discover the iPhone version of Forgotten Colours, a summary of illustrated stories that have already helped many adults and youth to recover the colours. Through fantasy, this work will make you reflect and smile about daily matters. App Features The new interactive version of Forgotten Colours features the following: A book for the whole family. Wonderful illustrations that accompany each story.
It's been so long I can barely contain my pent-up, troll-like emotions. Good'dwellings my funny little social-networking hermits. I thought I'd pop along and say "su'p dogs", or some other youthful phrase, and tell you a tiny wee morsel about the spanking new Christmas themed website and mobile phone app thingemy gig, we've just launched for international supermarket chain, Lidl . A Lidl Bit of Magic features a wagon load of recipes from them'z there chefs off the telly, Nick Nairn and Lesley Waters, including videos and interactive brochures, and all sorts of bits and bobs that'll float your Yuletide boat.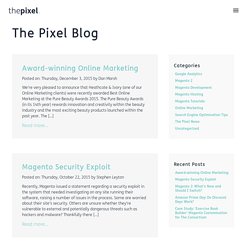 unschlagbar Hostel | Das Wohlfühl-Hostel in Leipzigunschlagbar Hostel | Das Wohlfühl-Hostel in Leipzig
Bell Creative Studio
Généralement quand les gens pensent à la Guyane, ils l'imaginent infesté de petites et grosses bébêtes en tous genres. Des bestioles rampantes, dévorantes et piquantes… Bon j'avoue ce n'est pas totalement faux comme idée, car la biodiversité en Guyane est vraiment exceptionnelle : 740 espèces d'oiseaux, 184 espèces de mammifères, près de 500 espèces de poissons, 122 espèces d'amphibiens, 171 espèces de reptiles… Pourtant, pas de raison d'avoir peur, je vous jure. Les animaux sont partout, mais on ne les voit pas. Ils ont trop peur de leur plus grand prédateur, vous savez ? Nous les hommes. C'est pourquoi, lors de mes vacances afin de redécouvrir la faune Guyanaise, j'ai été visité, les Marais de Kaw.
In My Bubble - Le journal faussement intime de Céline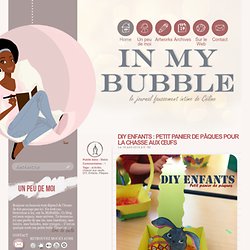 ESTÚDIO FOMA | 55 11 3256.5985 | Estúdio de Design e Coletivo de Artistas | São Paulo | SP | Brazil |
Doopsuiker Poppies | Suikerbonen | Doopsuikermanden
Home - Waggingtails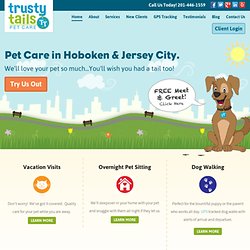 Jim M. Jim is a long time Secaucus resident. He has owned and cared for many animals over the years, including 3 dogs, 1 cat, several hermit crabs, a turtle, a duck and an iguana. Jim graduated with a degree in filmmaking, which led to a brief career in the off-broadway theatre companies of NYC. After that, he focused his energy on music, graduating with a degree in Audio Engineering.
True Tea
Le Tipi - Fabrication de tipi - Tipi artisanal sur-mesure
Delivery de cupcakes en Capital Federal y Zona Norte Buenos Aires | The Cupcake Factory BA
Fundraising & donations galore Instantly accept online donations, even recurring ones. Let supporters create personal fundraising pages. Create a gift catalog so people can "shop" for donations. Win-win pricing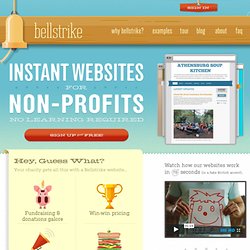 Nemours Children's Hospital opens its state-of-the-art hospital at Lake Nona. Lake Nona opens its newest neighborhood, Laureate Park. UCF opens its Medical Education Building and Burnett Biomedical Research Building at Lake Nona. Sanford-Burnham Medical Research Institute opens at Lake Nona.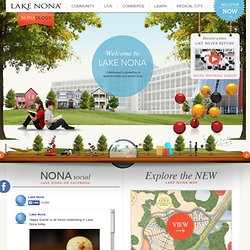 Dulla - The brand new game for your iPad - in progress
About We're a small, award winning design and development studio based in Covent Garden, London. We specialise in creative front end design and development. We make UX driven websites, web apps, web shops and games using JavaScript and HTML5. We also like to illustrate and animate. Some of our skills include: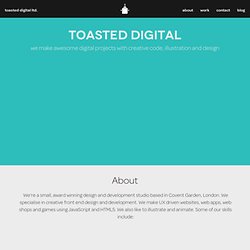 Deratizace Praha, Dezinsekce, Dezinfekce | adera.cz
HarryFord
Que tipo de trabalho precisa? branding web design desenvolvimento web consultoria marketing online
Agência iSee Interactive Group e Comunicação Integrada
Cultura Positiva I El Lado B de Social Snack
Social Snack | Online Executive Production