Desserts
15 Dessert Recipes in a Jar: Peanut Butter Cups Cake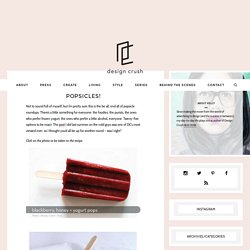 Jun 29 Not to sound full of myself, but I'm pretty sure this is the be all, end all of popsicle roundups. There's a little something for everyone: the foodies, the purists, the ones who prefer frozen yogurt, the ones who prefer a little alcohol, everyone.
I was telling a friend about my 1-2-3 Chocolate Microwave Mug Cake and kept thinking there had to be equally easy and delicious alternatives. I had some cream cheese and sour cream in the refrigerator and played around with a microwave cheesecake. The first time I overcooked it, but the second time was a charm.
I've been intrigued with this frosting recipe for months, not just because of its alluring title, but also because if its ingredients. Five tablespoons of flour? In frosting? Let's just say my interest was piqued. I finally got around to making it yesterday evening; Marlboro Man's grandmother has some old friends staying at The Lodge and I wanted to take them a treat. So I whipped up this frosting, slapped it on some chocolate cupcakes…and wound up considering not sharing them with the guests because it was so delicious.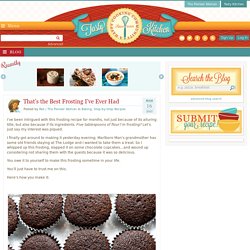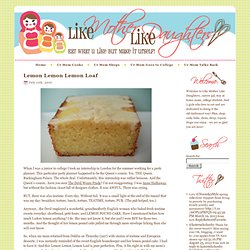 When I was a junior in college I took an internship in London for the summer working for a party planner. This particular party planner happened to be the Queen's cousin. Yes, THE Queen. Buckingham Palace. The whole deal. Unfortunately, this internship was rather heinous.
Lemon Lemon Lemon Loaf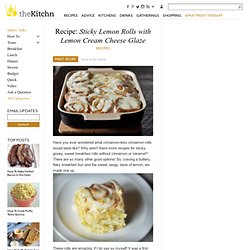 Have you ever wondered what cinnamon-less cinnamon rolls would taste like? Why aren't there more recipes for sticky, gooey, sweet breakfast rolls without cinnamon or caramel? There are so many other good options!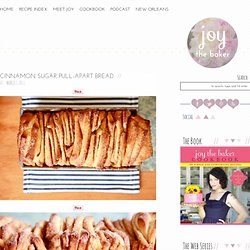 I'm sorry. I know it's Monday morning and you probably came here for some pretty pictures of food that you could glance at, and then move on with your day… and here I go thrusting warm, soft cinnamon sugar bread in your face. It's not fair. I know it's not fair. I know that now you're craving cinnamon rolls, and cream cheese frosting and chili fries and hot dogs. I am too… and I already ate half of this warm bread.
The original and unique Cinnamon Roll Pancake recipe created by Robin Sue! M y little Deven loves pancakes and wants me to make them all the time, but I don't often enough. Late last night my friend had spotted this Cinnamon Bun Pancake Recipe from the blogisphere and posted it on her Facebook status suggesting for her daughter to make them. Wow, Cinnamon Bun Pancakes, that would be a winner in my house too. So I went to bed with pancakes dancing in my head. I dreamed up ways to make this pancake recipe look and taste more like a cinnamon roll.