Cookies
I'm almost speechless with this one.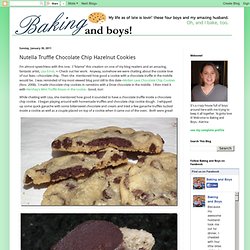 Nutella Truffle Chocolate Chip Hazelnut Cookies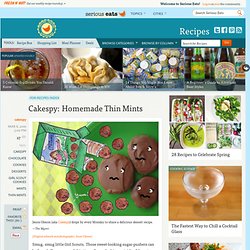 Jessie Oleson (aka Cakespy ) drops by every Monday to share a delicious dessert recipe. —The Mgmt. [ Original artwork and photographs: Jessie Oleson ]
Cakespy: Homemade Thin Mints
Pumpkin Pie Crumble Bars
This is one of my new favorite pumpkin recipes.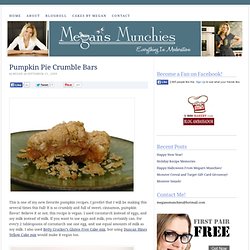 Samoas - my absolute favorite Girl Scout cookie - and now I can make at home!!! (And you'll get much more to eat than the what - 9 (!?)