Cookies
Nutella Truffle Chocolate Chip Hazelnut Cookies. I'm almost speechless with this one.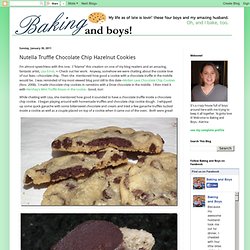 I "blame" this creation on one of my blog readers and an amazing, fantastic artist, Lisa Ernst. <- Check out her work. Anyway, somehow we were chatting about the cookie love of our lives---chocolate chip. Then she mentioned how good a cookie with a chocolate truffle in the middle would be. Cakespy: Homemade Thin Mints. Jessie Oleson (aka Cakespy) drops by every Monday to share a delicious dessert recipe.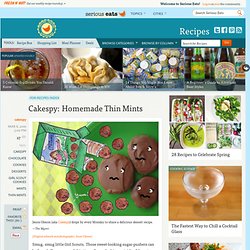 —The Mgmt. [Original artwork and photographs: Jessie Oleson] Pumpkin Pie Crumble Bars. This is one of my new favorite pumpkin recipes.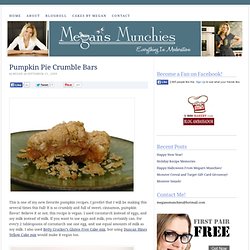 I predict that I will be making this several times this Fall! It is so crumbly and full of sweet, cinnamon, pumpkin flavor! Believe it or not, this recipe is vegan. Samoas. Samoas - my absolute favorite Girl Scout cookie - and now I can make at home!!!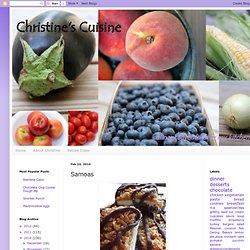 (And you'll get much more to eat than the what - 9 (!?) That come in the box) I was so excited when I saw this recipe - they are in a bar form so they are easier to make than cutting and shaping a bunch of circle cookies. These were unbelievably easy to make and tasted exactly like the authentic Girl Scout cookie. I think these would be fun to make and have people guess what they are. Next on my list to try - homemade thin mints!
---