iOS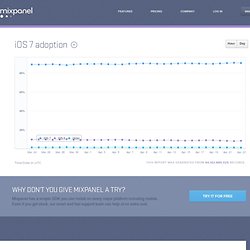 Mixpanel Trends - Mixpanel | Mobile Analytics
Android Kit Kat adoption How quickly are consumers upgrading their Android OS? Black Friday and Cyber Monday Will e-commerce companies see a big spike in US consumer activity on Black Friday and Cyber Monday? iOS 7 adoption How quickly are consumers upgrading to iOS 7?
#LeWeb12 Avec Taxibeat on ne choisit plus un taxi, on choisit l'homme qu'on nous recommande
Analytics SDK for iOS - Google Analytics - Google Code
CHART OF THE DAY: Android Is Totally Blowing Away The Competition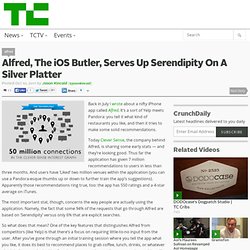 Alfred, The iOS Butler, Serves Up Serendipity On A Silver Platter
Back in July I wrote about a nifty iPhone app called Alfred. It's a sort of Yelp meets Pandora: you tell it what kind of restaurants you like, and then it tries to make some solid recommendations. Today Clever Sense, the company behind Alfred, is sharing some early stats — and they're looking good. Thus far the application has given 7 million recommendations to users in less than three months. And users have 'Liked' two million venues within the application (you can use a Pandora-esque thumbs up or down to further train the app's suggestions).