Copyright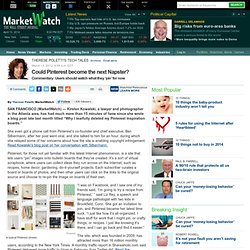 Could Pinterest become the next Napster? - Therese Poletti's Tech Tales
By Therese Poletti, MarketWatch SAN FRANCISCO (MarketWatch) — Kirsten Kowalski, a lawyer and photographer in the Atlanta area, has had much more than 15 minutes of fame since she wrote a blog post late last month titled "Why I tearfully deleted my Pinterest Inspiration boards." She even got a phone call from Pinterest's co-founder and chief executive, Ben Silbermann, after her post went viral, and she talked to him for an hour, during which she relayed some of her concerns about how the site is enabling copyright infringement. Read Kowalski's blog post on her conversation with Silbermann. Pinterest, for those not yet familiar with this latest Internet phenomenon, is a site that lets users "pin" images onto bulletin boards that they've created. It's a sort of virtual scrapbook, where users can collect ideas they run across on the Internet, such as recipes, home decor, gardening, do-it-yourself projects.
I've had to think a lot about digital rights management lately. Not that I wanted to. But I recently did some eye-opening contract software development for a DRM-heavy media app, just as our government up here in the Great White North introduced a new and extremely DRM-friendly copyright law, and links to Don't Make Me Steal started popping up all over the Internet. You probably don't realize, unless you actually work on a software project laden with DRM, just how much Sisyphean effort goes into it. I estimate fully a quarter of the developer-hours that went into the app in question were devoted to building or dealing with the DRM, meaning a quarter of the total effort did not go into crafting a killer app. Similarly, the countless hours and dollars Sony spent on CD rootkits and impressively inept PS3 encryption did not go into building better products.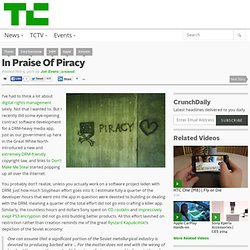 In Praise Of Piracy
En Alsace, certains salons de coiffure sont silencieux depuis lundi. Pour protester contre l'augmentation de la redevance Spre (Société pour la perception de la rémunération équitable), ils ont décidé de ne plus diffuser de musique. Premiers à réagir, ils espèrent mobiliser les autres régions.
Droits d'auteur : les coiffeurs alsaciens coupent la musique | E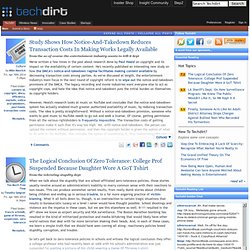 Oh, those poor, poor FISA Court (FISC) judges. The court, which has a habit of approving every single request to spy on Americans (though, sometimes asking for minor modifications) has already complained about how unfair it is that everyone thinks they're just a rubber stamp. And, to be fair, some of the documents that have been revealed have shown that there are a few times that the FISA Court has become quite angry about how the NSA and DOJ have basically lied. And, it's even ordered certain programs be (temporarily) stopped or changed. But, in the long run, it's still pretty much allowed the NSA to keep on keeping on. And, the FISC judges have admitted that they're not particularly able to do real oversight, since they're entirely reliant on what the NSA tells them.
Commons News
Now Hiring: Web Developer / Systems Administrator Spy Shot / Dan Mills / CC BY-NC-SA Creative Commons is looking for a full-stack engineer to maintain our systems and websites. From the job description: Creative Commons is looking for a full time Web Developer/Systems Administrator to develop and maintain the sites and systems that power CC on the Web. This is a unique role which requires a focus on building scalable, rock-solid architecture to power our high-traffic websites, as well as an ability to move higher in the stack to implement new features or develop new websites and services.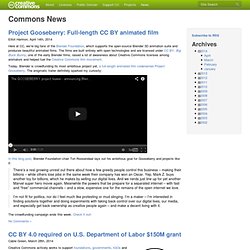 Droits d'auteur : les coiffeurs alsaciens coupent la musique | E
During my tech days, I co-authored four software patents. Each cost my startup about $15,000—which seemed like a fortune in those days. I didn't really expect these to give me any advantage; after all if my competitors had half a brain, they would simply learn all they could from my patent filing and do things better. But I needed to raise financing, and VCs wouldn't give me the time of day unless I could tell a convincing story about how we, alone, owned the intellectual property for our secret sauce. We got the financing, and the plaques of the patents looked great in our reception area, so the expense was worth it. But there was definitely no competitive advantage.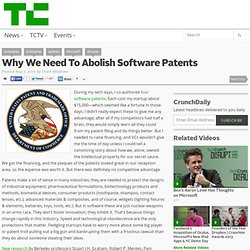 Why We Need To Abolish Software Patents