Copyright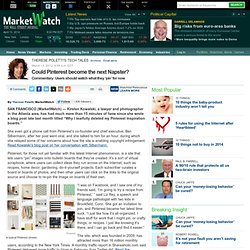 Could Pinterest become the next Napster? - Therese Poletti's Tech Tales
By Therese Poletti, MarketWatch SAN FRANCISCO (MarketWatch) — Kirsten Kowalski, a lawyer and photographer in the Atlanta area, has had much more than 15 minutes of fame since she wrote a blog post late last month titled "Why I tearfully deleted my Pinterest Inspiration boards." She even got a phone call from Pinterest's co-founder and chief executive, Ben Silbermann, after her post went viral, and she talked to him for an hour, during which she relayed some of her concerns about how the site is enabling copyright infringement. Read Kowalski's blog post on her conversation with Silbermann. Pinterest, for those not yet familiar with this latest Internet phenomenon, is a site that lets users "pin" images onto bulletin boards that they've created. It's a sort of virtual scrapbook, where users can collect ideas they run across on the Internet, such as recipes, home decor, gardening, do-it-yourself projects.
I've had to think a lot about digital rights management lately. Not that I wanted to.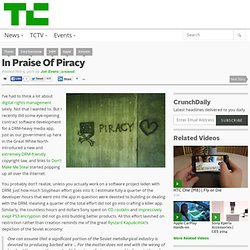 In Praise Of Piracy
En Alsace, certains salons de coiffure sont silencieux depuis lundi. Pour protester contre l'augmentation de la redevance Spre (Société pour la perception de la rémunération équitable), ils ont décidé de ne plus diffuser de musique. Premiers à réagir, ils espèrent mobiliser les autres régions.
Droits d'auteur : les coiffeurs alsaciens coupent la musique | E
Commons News
Now Hiring: Web Developer / Systems Administrator Spy Shot / Dan Mills / CC BY-NC-SA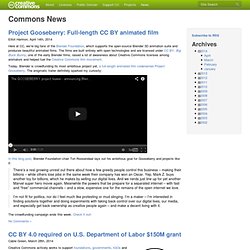 Droits d'auteur : les coiffeurs alsaciens coupent la musique | E
During my tech days, I co-authored four software patents. Each cost my startup about $15,000—which seemed like a fortune in those days.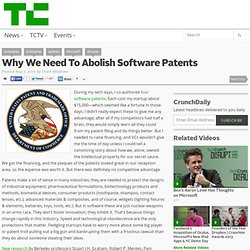 Why We Need To Abolish Software Patents