Chrome
The Wilderness Downtown Choreographed windows, interactive flocking, custom rendered maps, real-time compositing, procedural drawing, 3D canvas rendering... this Chrome Experiment has them all.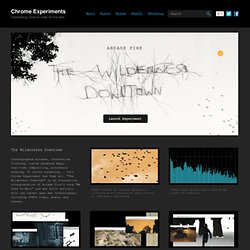 Ever since it became stable enough to use on a day-to-day basis on a Mac last year, Google Chrome has been my browser of choice. Other browsers have been adding some nice features — but Chrome keeps adding them faster.
On Its Second Birthday, Google Chrome Officially Hits Version 6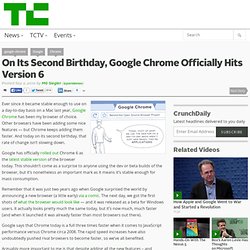 Earlier this week we covered new details about the Chrome Web Store, an 'App Store for the web' that Google first announced at its I/O conference in May.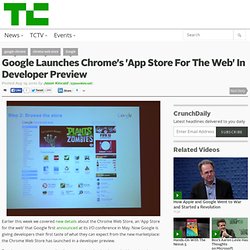 Google Launches Chrome's 'App Store For The Web' In Developer Preview
Completely open stores and galleries are great — until you realize that they quickly get loaded up with crap. And especially when you realize that some of that crap is intending to be malicious.
Google Begins Charging Devs $5 To List Chrome Extensions, Themes, And Apps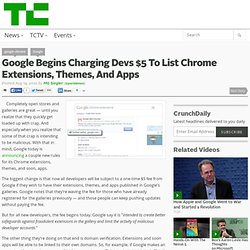 It looks like Google wasn't lying when they said they planned to more rapidly iterate their Chrome web browser. Today brought the initial release of version 7 of Chromium, the open source browser that Chrome is based on. If all goes as planned, this latest iteration should begin to trickle into the Chrome stream in just a few weeks.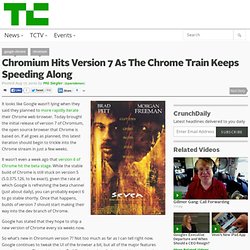 Chromium Hits Version 7 As The Chrome Train Keeps Speeding Along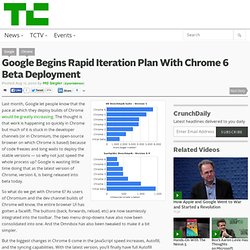 Last month, Google let people know that the pace at which they deploy builds of Chrome would be greatly increasing.
Google Begins Rapid Iteration Plan With Chrome 6 Beta Deployment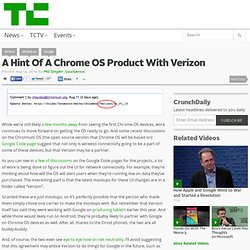 A Hint Of A Chrome OS Product With Verizon
While we're still likely a few months away from seeing the first Chrome OS devices, work continues to move forward on getting the OS ready to go. And some recent discussions on the Chromium OS (the open source version that Chrome OS will be based on) Google Code page suggest that not only is wireless connectivity going to be a part of some of these devices, but that Verizon may be a partner.