Inspiracional
Blog. April 15th, 2014 Daniel and I just got back from Washington, DC.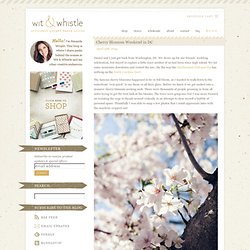 We drove up for our friends' wedding celebration, but stayed to explore a little since neither of us had been since high school. A Beautiful Mess. Hey, friends!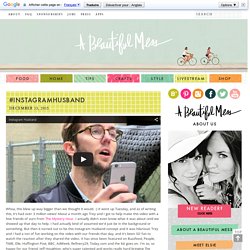 I'm here to share my new favorite happy hour recipe! It's fresh, herbal-y, and citrus-y. Mojitos were my first favorite cocktail, and I still love them, but finding new combinations is my current obsession. I'm thinking about planting an herb garden on my porch this weekend. Once Wed | Wedding Ideas, Used Wedding Dresses, and Wedding Blog - Part 2. Villa Cetinale is a stunning family home that has only hosted a couple of weddings in its recent history.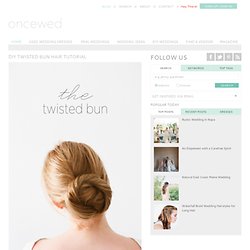 This absolutely breathtaking venue is where Jose Villa recently held his workshop, and every detail of this exquisite home is absolutely perfect. We were so excited when Heather Waraksa sent us Lee and Cristiano's intimate wedding at Villa Cetinale because there have been so few events held there in the past, and it all just seems like a dream. Words from the Bride about their beautiful day: Imaginative Bloom. Miss Indie. A Field Journal. Pinkrain.
---