Inspiracional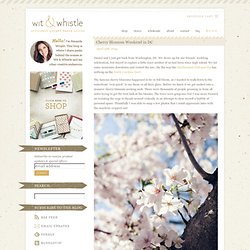 January 9th, 2014 Welp, it's that time of year again. Valentine's Day cards are in the shop right here!
Wit & Whistle » Blog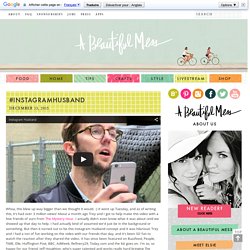 Here in southern Missouri, where we live, spring is tormenting us. One day it's nice and warm; you could totally wear sandals and no jacket at all (which excites me as I LOVE sandals). The next day it's cold, and I find myself pulling my coat back out of the closet. Also, one of my brulees got a little too toasty. Guess which one?
A Beautiful Mess
Once Wed | Wedding Ideas, Used Wedding Dresses, and Wedding Blog - Part 2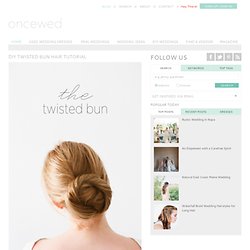 Villa Cetinale is a stunning family home that has only hosted a couple of weddings in its recent history. This absolutely breathtaking venue is where Jose Villa recently held his workshop, and every detail of this exquisite home is absolutely perfect. We were so excited when Heather Waraksa sent us Lee and Cristiano's intimate wedding at Villa Cetinale because there have been so few events held there in the past, and it all just seems like a dream. Words from the Bride about their beautiful day:
English Today I want to introduce you an e-book that I'm loving + some amazing planners + a double giveaway! Let's start with the e-book. I sincerely think that all bloggers should have it, especially if you are planning to create your own professional digital product.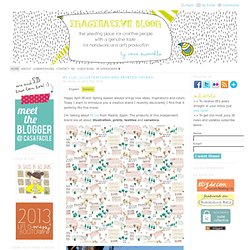 Imaginative Bloom
Hello cuties! Happy April! Just thought I'd share a little look into what I've been up to lately. Spring is FINALLY here, and I couldn't be happier about it.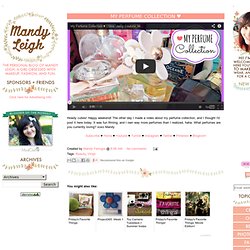 Miss Indie
A Field Journal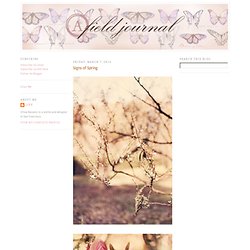 I put away the last of my Christmas decorations this week and thought I would wrap up all things holiday here on the blog as well. I wanted to share the cards I designed and sent out this year! On the envelopes I printed out addresses using this font, then painted over them with a very fine brush and white gouache. The card itself features an ice skater illustration on the front (click on the photo above to see it bigger), gilded edges (just painted on with gold gouache),
I know, it's been a long time since my last post. I'm so sorry but during those months I've been really busy attending a master in children's literature and doing an internship at local children's library. It has been a wonderful experience and I've also practiced reading out loud to kids!!! Amazing :) I have tons of news to tell u all, and so little time. I promise you to be more present in the next days, telling u all the news and updates about my handmade production.
Pinkrain