Learn
15 styles of Distorted Thinking Filtering: You take the negative details and magnify them while filtering out all positive aspects of a situation. Polarized Thinking: Things are black or white, good or bad. You have to be perfect or you're a failure. There is no middle ground.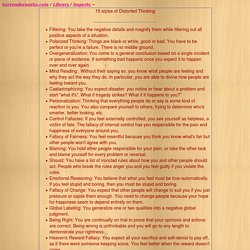 A garden path sentence is a grammatically correct sentence that starts in such a way that a reader's most likely interpretation will be incorrect; the reader is lured into a parse that turns out to be a dead end. Garden path sentences are used in psycholinguistics to illustrate the fact that when human beings read, they process language one word at a time. "Garden path" refers to the saying "to be led down the garden path", meaning "to be misled".[citation needed] According to one current psycholinguistic theory, as a person reads a garden path sentence, the reader builds up a structure of meaning one word at a time.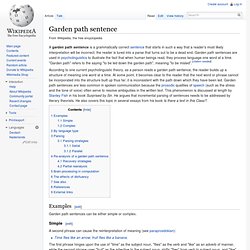 The Stone is a forum for contemporary philosophers and other thinkers on issues both timely and timeless. All around us information seems to be multiplying at an ever increasing pace. New books are published, new designs for toasters and i-gadgets appear, new music is composed or synthesized and, perhaps above all, new content is uploaded into cyberspace. This is rather strange. We know that matter and energy cannot increase but apparently information can. It is perhaps rather obvious to attribute this to the evolutionary algorithm or Darwinian process, as I will do, but I wish to emphasize one part of this process — copying.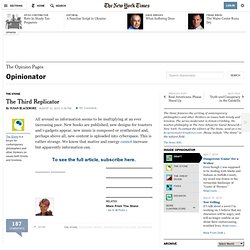 The Third Replicator
Pharmaceutical Vaults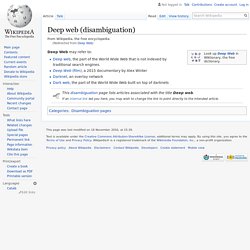 Mike Bergman, founder of BrightPlanet and credited with coining the phrase,[3] said that searching on the Internet today can be compared to dragging a net across the surface of the ocean: a great deal may be caught in the net, but there is a wealth of information that is deep and therefore missed.[4] Most of the Web's information is buried far down on dynamically generated sites, and standard search engines do not find it. Traditional search engines cannot "see" or retrieve content in the deep Web—those pages do not exist until they are created dynamically as the result of a specific search. As of 2001, the deep Web was several orders of magnitude larger than the surface Web.[5] Size[edit]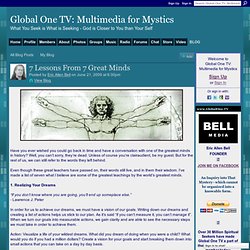 Have you ever wished you could go back in time and have a conversation with one of the greatest minds in history? Well, you can't sorry, they're dead. Unless of course you're clairaudient, be my guest. But for the rest of us, we can still refer to the words they left behind. Even though these great teachers have passed on, their words still live, and in them their wisdom.
Inside Programmable Road Signs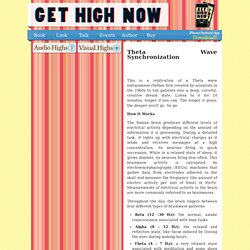 This is a replication of a Theta wave entrainment rhythm first created by scientists in the 1960s to lull patients into a deep, colorful, creative dream state. Listen to it for 10 minutes, longer if you can. The longer it plays, the deeper you'll go. So go.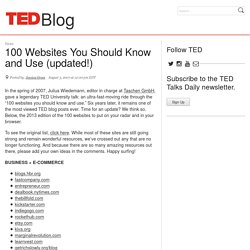 Entertainment Meet David Peterson, who developed Dothraki for Game of Thrones There are seven different words in Dothraki for striking another person with a sword.
Muscles are funny things. They respond to just about any type of training, as long as it's hard and as long as it's not the same damn thing you've always done. That's the beauty of density training: It's a whole lot of stuff you haven't tried yet. And best of all, it'll hit your major muscles in a fraction of the time. Instead of counting reps and sets, you'll focus on the total amount of work you can accomplish in a fixed amount of time. As you progress, you'll naturally increase your sets and reps, be able to use more weight, and perform exercises that are more challenging.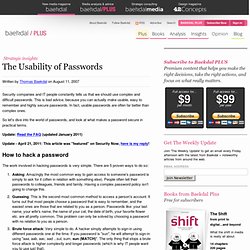 Security companies and IT people constantly tells us that we should use complex and difficult passwords. This is bad advice, because you can actually make usable, easy to remember and highly secure passwords. In fact, usable passwords are often far better than complex ones. So let's dive into the world of passwords, and look at what makes a password secure in practical terms.