Social
Move Over Social Media; Here Comes Social Business. It takes extraordinary chutzpah to promote a vision before it can be fully realized by your audience, let alone your company.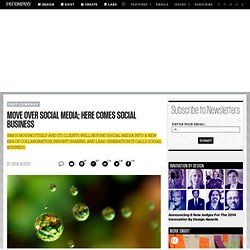 IBM did just that in 1997 when it introduced the notion of e-business. Fourteen years later, it is doing it again with a concept they call social business. Collaboration Solutions Sales. How companies are benefiting from Web 2.0 - McKinsey Quarterly - Business Technology - Strategy. Over the past three years, we have tracked the rising adoption of Web 2.0 technologies, as well as the ways organizations are using them.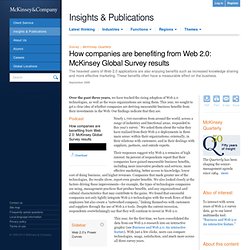 This year, we sought to get a clear idea of whether companies are deriving measurable business benefits from their investments in the Web. Our findings indicate that they are. Podcast. Social Business Insights Blog. Social Networks/Blogs Now Account for One in Every Four and a Half Minutes Online.
---