Workout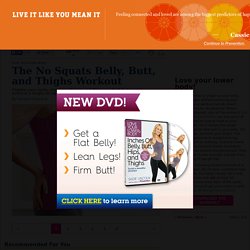 The No Squats Belly, Butt & Thighs Workout
Main Move: Knee Press: (tones butt, fronts and backs of thighs) Lie on back, butt against wall, knees bent, and feet planted 3 to 4 feet up wall.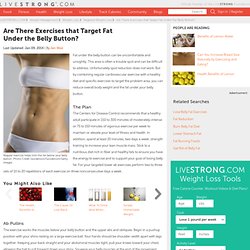 Fat under the belly button can be uncomfortable and unsightly. This area is often a trouble spot and can be difficult to address.
What Are Some Exercises For The Fat Under The Belly Button?
Be Healthy, Be Happy♥
circuit10.gif (462×424)