Workout
The No Squats Belly, Butt & Thighs Workout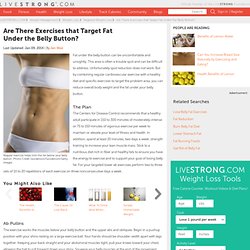 Fat under the belly button can be uncomfortable and unsightly. This area is often a trouble spot and can be difficult to address. Unfortunately spot reduction does not work. But by combining regular cardiovascular exercise with a healthy diet and specific exercises to target the problem area, you can reduce overall body weight and the fat under your belly button. The Centers for Disease Control recommends that a healthy adult participate in 150 to 300 minutes of moderately-intense or 75 to 150 minutes of vigorous exercise per week to maintain or elevate your level of fitness and health. In addition, spend at least 20 minutes, two days a week, strength training to increase your lean muscle mass.
What Are Some Exercises For The Fat Under The Belly Button?
Posted on 20 January 11,645 notes Are you ready? :) This plan has 3 levels! Let me know when you complete level 3, I'll probably congratulate you by posting it to my blog.
Be Healthy, Be Happy♥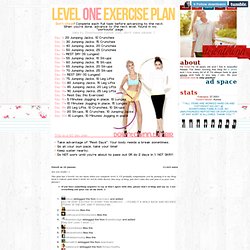 circuit10.gif (462×424)