04
01
Science. DOWNLOAD The Complete Guide To Twitter. Even though half the universe is on Twitter these days, beginning out of nothing isn't always that evident.
If you really want your Twitter to fly high, it doesn't end with just creating an account. In 40+ pages, this guide tackles every Twitter feature, tip and trick you can think of. Learn to work the interface, how to tweet from your desktop, as well as cool Twitter bots and funniest people to follow. An Idea Worth Spreading: The Future is Networks. This weekend I experienced a snowcrash; a moment where the seemingly disparate pieces of information floating in my head came together.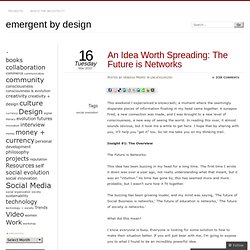 A synapse fired, a new connection was made, and I was brought to a new level of consciousness, a new way of seeing the world. In reading this over, it almost sounds obvious, but it took me a while to get here. I hope that by sharing with you, it'll help you "get it" too. So let me take you on my thinking trail. Insight #1: The Overview. Forge your EVOKE Legacy. EVOKE, your 10-week crash course on changing the world, ends on May 12, which is coming up fast.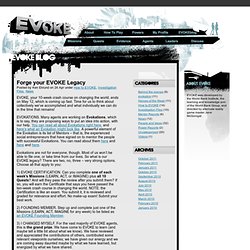 Time for us to think about collectively we've accomplished and what individually we can do in the time that remains! EVOKATIONS. Many agents are working on Evokations, which is to say, they are proposing ways to put an idea into action, with our help. You can read all about Evokations right here, and here's what an Evokation might look like. Get Rich Slowly - Personal Finance That Makes Cents. Simple Productivity | Zen Habits. Top 5 Window Phone Pictures On Twitpic 3/7/10 | The Padrino | Fu. Electronics.
---