01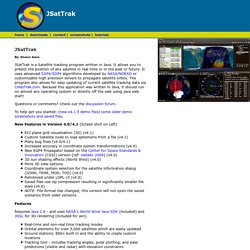 By: Shawn Gano JSatTrak is a Satellite tracking program written in Java. It allows you to predict the position of any satellite in real time or in the past or future. It uses advanced SGP4/SDP4 algorithms developed by NASA/NORAD or customizable high precision solvers to propagate satellite orbits. The program also allows for easy updating of current satellite tracking data via CelesTrak.com.
JSatTrak - Java Satellite Tracker by Shawn Gano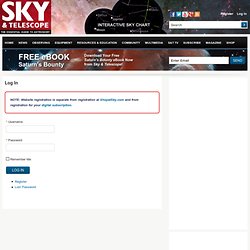 Create a custom naked-eye map of the whole sky for any place on Earth, at any time of day or night, for any year between 1600 to 2400. Our Interactive Sky Chart requires Java to work. The schematic chart tells you where stars and planets are located with respect to your horizons and zenith.
Sky Chart
Recent scenes from the ISS