01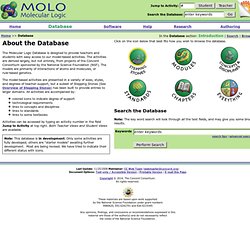 MOLO - Database
The Molecular Logic Database is designed to provide teachers and students with easy access to our model-based activities. The activities are derived largely, but not entirely, from projects of the Concord Consortium sponsored by the National Science Foundation (NSF). The models are primarily of interactions of atoms and molecules, or rule-based genetics.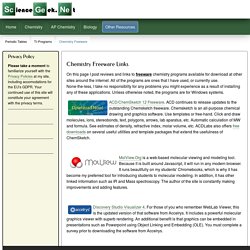 ACD/ChemSketch 12 Freeware. ACD continues to release updates to the outstanding Chemsketch freeware. Chemsketch is an all-purpose chemical drawing and graphics software. Use templates or free-hand. Click and draw molecules, ions, stereobonds, text, polygons, arrows, lab aparatus, etc.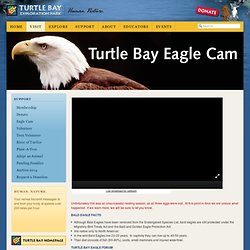 BALD EAGLE FACTS Although Bald Eagles have been removed from the Endangered Species List, bald eagles are still protected under the Migratory Bird Treaty Act and the Bald and Golden Eagle Protection Act. Are native only to North America! In the wild Bald Eagles live 20-25 years. In captivity they can live up to 40-50 years.
Eagle Cam: Turtle Bay Exploration Park: Human. Nature. | Redding, CA
hotelvideoreviews.com/index.html