01
PICTURE OF THE DAYsee all » This photographer caught a meteor in the constellation Cassiopeia the Queen, and also caught its reflection in the water below. You can see the relatively large W asterism of Cassiopeia just to the left of the meteor's streak in the sky. (Nikon D800E DSLR mounted on a Gitzo G1228 tripod, Nikkor 24mm f/2.8 lens set at f/4, ISO 3200, taken January 6, 2014, at 5:25 a.m. PST, in the Sierra Nevada Mountains of California)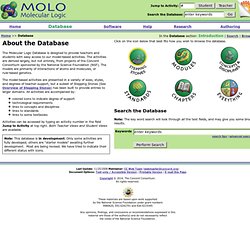 MOLO - Database
The Molecular Logic Database is designed to provide teachers and students with easy access to our model-based activities. The activities are derived largely, but not entirely, from projects of the Concord Consortium sponsored by the National Science Foundation (NSF). The models are primarily of interactions of atoms and molecules, or rule-based genetics.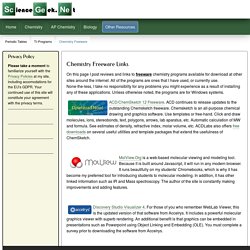 ACD/ChemSketch 12 Freeware. ACD continues to release updates to the outstanding Chemsketch freeware. Chemsketch is an all-purpose chemical drawing and graphics software. Use templates or free-hand. Click and draw molecules, ions, stereobonds, text, polygons, arrows, lab aparatus, etc.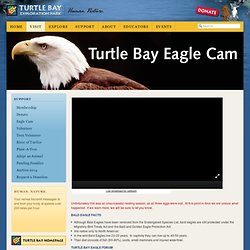 Unfortunately this was an unsuccessful nesting season, as all three eggs were lost. At this point in time we are unsure what happened. If we learn more, we will be sure to let you know. BALD EAGLE FACTS Although Bald Eagles have been removed from the Endangered Species List, bald eagles are still protected under the Migratory Bird Treaty Act and the Bald and Golden Eagle Protection Act.
Eagle Cam: Turtle Bay Exploration Park: Human. Nature. | Redding, CA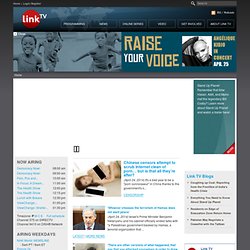 Home | Login/Register RSS / Podcasts Home DOC-DEBUT: The Highest PassA new season of DOC-DEBUT premieres Saturday with The Highest Pass.
hotelvideoreviews.com/index.html
Patagonia This South American locale is likely the one place that'll stay at the top of your life-list—even after you've visited it a few times. Much of that superiority lies in the sheer opulence of outdoor attractions, from Torres del Paine to the Lake District to Tierra del Fuego. Factor in the seasons, and the allure expands exponentially, from hiking to climbing to skiing to stomping across a glacier… Maybe carve out a full year?