Diversion
Reconocimiento facial MyHeritage.com - MyHeritage.com. Spanish Typing Speedtest - how fast are you? Lo sentimos, pero se requiere Javascript.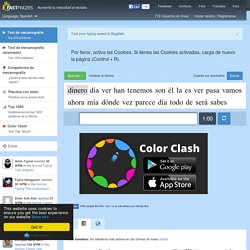 Por favor, <a href=" Javascript</a>. </p><p> Por favor, activa las Cookies. Si tienes las Cookies activadas, carga de nuevo la página (Control + R). Full List - The 50 Worst Inventions. 404 - Time Not Found. Portfolio. What happened in my birth year? FireWriter @ InteractionArtist.com. SPIN. The human calendar? All things extra. R2D2 Translator.
The Simpsons: Interactive Map of Springfield. Discover Springfield, where live the Simpsons family; Homer, Bart, Marge, Lisa and Maggie.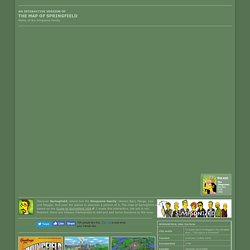 Roll over the places to discover a picture of it. The map of Springfield is based on the Guide to Springfield USA . Batman & Robin Comic Generator. Instant No Button! Star Wars funnies FTW! Los Simpson :: Pudrete Flanders! :: Homero, Bart, Flanders y todos los personajes de Springfield. SP-Studio. Cosmetic Surgery and anti-aging virtual makeover tool.
Street Sign Generator. Zoomquilt2. Badger Badger Badger.com! The Original Dancing Badgers! Motivator: Create your own motivational posters! Scroll Wheel Challenge | How are you scrolling today? First-Person Tetris. Can't you see I'm Busy! - Home - Play at work without damaging your career! Reconocimiento Facial MyHeritage.com - Encuentre la celebridad en usted - MyHeritage.com. Hairy Mail. Kakorama: a ride into the past. Orisinal : Morning Sunshine.
Revenge Products - - SHOMER-TEC. Gross Out! :: GetGrossedOut.com. Create Animations, Make Friends.