Tech
Nuts and Volts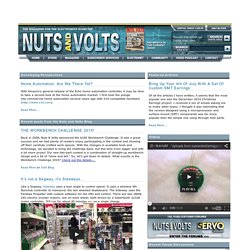 Up Close & Personal As an electronics enthusiast with a bent towards construction, you can get by with a handful of tools. A good soldering iron, diagonal cutters, needlenose pliers, DMM, and a set of screwdrivers will get you through most projects.
Spread Spectrum Scene Online: An Extraordinary RF and Wireless Gateway
We are gathering and investigating information about interfaces of modern and obsolete electronic hardware including pinouts of interface ports, expansion slots, other connectors of computers and other electronic devices. Information about functions of pins in connector (pinout) is essential for everyone who wants to investigate modern computer hardware, explore the way it's works, connect various devices to computer, produce DIY electronic devices. Our handbook features 1610 documents with: Pinouts of computer hardware components, internal connectors, buses and input/output ports (i.e. PC Serial port pinout, PCI Bus ). Pinouts and brief information about some common computer hardware interfaces like RS232 interface, USB pinout, SATA connector and many others.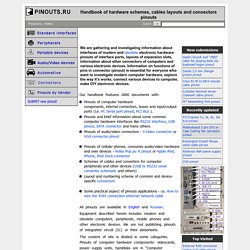 Broadcast Engineering and Digital Television
Multitek's Home Page
RFDH - 대한민국을 RF강국으로!