Whoa
Intense hail storm in Phoenix, Arizona
Gravity wave time-lapse
Rallycross Jump Fail
Guy Brings Dog Back to Life
Rescue Crew Fail
A tree relocation machine at work
A haircut like no other
Haters gonna hate: Super moonwalking man
Penn and Teller: Chinese quick change artist
So that's how they do it
Sad photo or saddest photo?
What snake venom does to blood
Most epic party ever
Cat Listens To Crowd
Ingenious
World's largest kinetic art sculpture
Belarus parade domino effect
Meanwhile in Australia
Pigeon shadows
The Garden of Cosmic Speculation in Scotland
Comic book logic
Car Drives Over Buckled Pavement
And the award for best Halloween costume goes to
Zebra Imaging's mind-blowing Seattle holographic map
Top secret drum corps
Try not to tear up
Old Friends Reunite
There's an app for that too
Pakistan Airlines Ad
Richard Dawkins uses the piano to explain the vastness of geological time
How Ancient Egyptians did math
How do pain relievers work? [VIDEO]
Geoff Ramsey makes the dumbest move in the history of Minecraft Let's Plays ( x ) liz-lemonism : innercheeseburger : liz-lemonism : they don't call us the most rabid fanbase for nothing they call the community fandom the most rabid fanbase because they've never spent thirty seconds on this godforsaken website to take a look at the other fandoms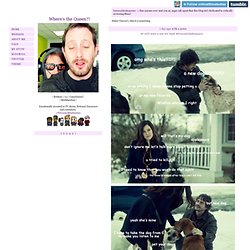 Born wearing a fucking bowtie.
And so ends 20 years of frustration
Miniature Book of Miniature Golf
Song Lyrics: Mind = Blown
Swimming pool climbing wall
Custom Namiki Falcon Resin Fountain Pen
What's Your Heavy Metal Band Name?
Orcas Island, WA: Anthony Howe's kinetic sculptures
Aku Aku
Batman's Golf Cart
Oil Tank Explosion 2km Away
The effects of the sun
Wait, no way
Perhaps one of the best anti-smoking ads ever created
Where seas meet
Dog Safely Crosses Road
Amazing Sight: Coldplay fitted 50,000 people with flashing wristbands at their latest concert
How to prevent cheating
Collecting your dreams
A rock-paper-scissors robot with a 100% win rate
Heaven on a plane
Heath Ledger out of costume, but in make-up on the set of Dark Knight
The doublethink concept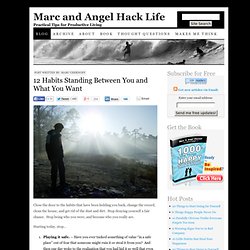 12 Habits Standing Between You and What You Want
post written by: Marc Email Close the door to the habits that have been holding you back, change the record, clean the house, and get rid of the dust and dirt.
Drifting ballet
Lamborghini Ankonian, AKA the Batmobile you can buy
More reasons to drink
100m Sprint Gone Wrong
Who is Holding Whom? Who_is_holding_who_optical_illusion – Mighty Optical Illusions
Floating Star Optical Illusion floating star optical illusion – Mighty Optical Illusions
One of the best memories from my childhood
Flower Shaped Ice Cream
[ССВ] Сабвуфер (Люди кто знает название песни?)
Fun with foam
This is what happens if a box of garbage falls into a volcano lake
Do want!
Would You Dare?
A solo guitar arrangement of Gotye's 'Somebody That I Used to Know' by Mike Dawes
Fireworks Warehouse Catches Fire
If you don't know how to use them
19 Things That Will Drive Your OCD Self Insane
Words as Images
Ah, the good old days
These are the sort of games we need: Perspective
River of flowers
Autobahnpolizei
21 Pictures That Will Restore Your Faith In Humanity
Not fair
Because people don't pay to watch a firefighter fight fires and save lives. After all, people who watch a game are the ones who provide the money to these athletes. And to be truthful, albeit a bit insensitive, there are thousands and thousands of people who can do the job of a firefighter. There aren't as many people who can play these games to the ability of these professionals. People pay big bucks to be entertained, not to watch people get saved or home fires get put out.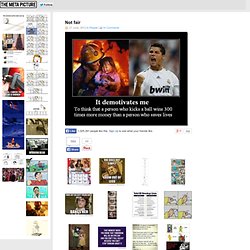 A dragon sculpture made out of CD shards
Community: Season 2 Pick Up
Never will be able to see Africa the same after this
The building that makes music when it rains
Collage
The stories we love best, live in us forever
Huge violin made by a mountain and an island
Just a coincidence?
The most beautiful horse in the world
Jack and Sally
Rockstar Yearbook Photos
We're doing it wrong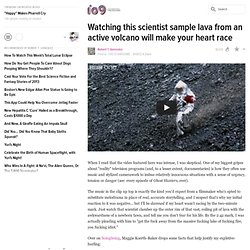 Watching this scientist sample lava from an active volcano will make your heart race
Some problems with this: First, that stuff is ridiculously hot. The updrafts coming off of it, not to mention the small bubbles surging up, would make flying incredibly difficult. Second, lava is rock.
Skittle burger recipe