The Write Stuff
hello. it's anis mojgani.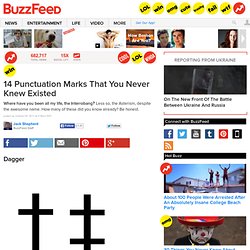 1. Dagger Also called an Obelisk. This bad boy (on the left), and its two-headed friend (on the right) the Double Dagger or Diesis, represents a javelin, which is cutting out extraneous stuff from your text. Its primary use through the ages has been to mark out superfluous repetitions in translation, though nowadays it mostly just stands in as a kind of footnote. 2.
Video
StumbleUpon Video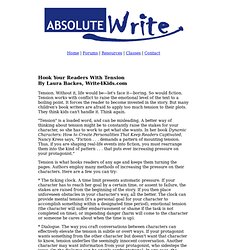 Hook Your Readers With Tension By Laura Backes, Write4Kids.com Tension. Without it, life would be—let's face it—boring.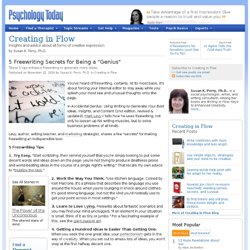 You've heard of freewriting, certainly. At its most basic, it's about forcing your internal editor to stay away while you splash your most raw and unusual thoughts onto the page. In Accidental Genius: Using Writing to Generate Your Best Ideas, Insights, and Content (2nd edition, revised & updated), Mark Levy tells how he uses freewriting, not only to loosen up his writing muscles, but to solve business problems of all kinds. Levy, author, writing teacher, and marketing strategist, shares a few "secrets" for making freewriting an indispensible tool: