Art to inspire
Video
Street Anatomy
Eric Franklin is a Portland based artist who works with light and glass. His latest creations are glowing glass skulls made from "flameworked borosilicate glass, ionized neon and mercury, wood, electronics." Previously, Franklin has created glass skeletons and other parts of the human body. You can see more of his work at ericfranklin.com . [via BuzzFeed ] 03/16/2013 | Vanessa Ruiz |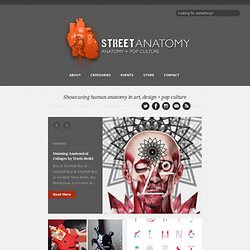 Quotes from the universe.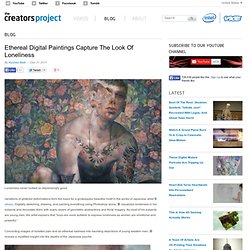 Ethereal Digital Paintings Capture The Look Of Loneliness Loneliness never looked so depressingly good. Variations of glittered deformations form the basis for a grotesquely beautiful motif in the works of Japanese artist 非(xhxix) . Digitally sketching, drawing, and painting everything using Photoshop alone, 非 visualizes loneliness in his subjects and decorates them with scars, layers of geometric abstractions and floral imagery.
themantisproject
About The Artist Richard Vergez is a visual/sound artist. He employs manual techniques such as tape splicing and photomontage to create minimal and abstract contemporary works, with a style firmly rooted in the Avant-Garde.
Richard Vergez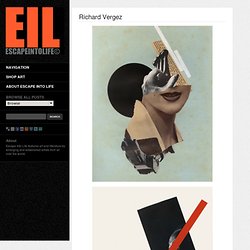 Manifesto , traditional art, mixed media Building a galaxy , digital art, mixed media Alternate ending , digital art, mixed media