Writing
Writerscraft. Poetry. Fiction. Wordprocessing. The Passivator. By Paul Ford A passive verb and adverb flagger for Mozilla-derived browsers, Safari, and Opera 7.5, with caveats.
NOTE! NOTE! WordCounter. Zopler - Collaborative Story Telling. Choice Literacy - Resources for K-12 Literacy Coaches and Teachers. Write Today Ruth Ayres I believe in being a teacher who writes.
Today. And the next day and the one after that. I know there are reasons why this will never work. Smash Cards - Augmented Reality English and Phonics. Phraseup* - find the right words. Webquests. Virtual Author Visits in Your Library or Classroom - Skype An ...
Languages Online. Scriffon. Wordnik: All the Words. Education Program - Free Digital Storytelling ... #1 Rated photo book service by TopTenReviews Mixbook is an easy and fun way to engage students, parents—and build school spirit.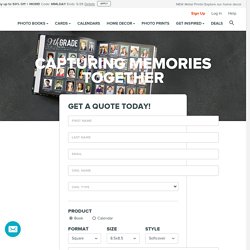 With Mixbook, there are no contracts, no commitments, and no fees to create and share a project among students, faculty, and parents online. With a community of over 5 million, Mixbook is the most trusted and secure site of its kind. Here are a few ways educators have used Mixbook: Photo Book Ideas. Magic Studio™ Little Bird Tales - Home. Compare Contrast Map. Bodies of Knowledge - British Library.
Our bodies are incredibly complex machines.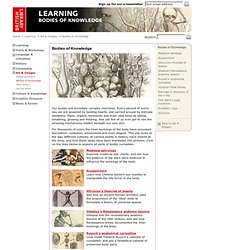 Every second of every day we are powered by beating hearts, and carried around by intricate skeletons. Pipes, organs, hormones and brain cells keep us eating, breathing, growing and thinking. Tutpup - play, compete, learn. Listen and Write - Dictation.
Letter Generator. TV411. Strategies for Better Reading. WritingFix: prompts, lessons, and resources for writing ... Eduify | Write Faster (beta) | Eduify gives every student the ... Social Media in Plain English - Common Craft. I'm sure you've heard the buzz.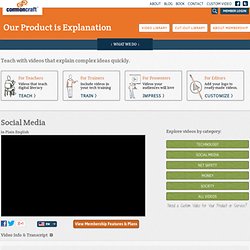 Social Media may be the next big thing. What's it all about? Let's take a visit to Scoopville, a town that's famous for ice cream. For over 20 years, Big Ice Cream Company has been making high quality ice cream with a big factory in town. A few years back, the company did focus groups and found out that they could maximize profits by offering three flavors: Chocolate, Vanilla and Strawberry. Welcome to PrimaryAccess. Awesome Stories. Figment: Write yourself in. OneWord.com.
English Lesson Plans – Free ESL EFL Lessons in Grammar, Reading, Writing, Speaking and Listening | Learn English Online With Me. ToonDoo - The Cartoon Strip Creator - Create, Publish, Share, Discuss! Voike. Helium.
---