Video
Why Register?You don't have to register to enjoy TV411, but if you do you can keep track of the lessons you've done and the videos you've watched. Registration is free, and all provided information remains private and is not shared with any other sites or organizations.register TV411 will help you read for success, fine-tune your writing, expand your vocabulary, get a grip on math, and explore science. TV411 is a collection of entertaining videos and engaging web activities, all designed to help you reach your learning goals. Pick a topic—reading, writing, vocabulary, math, science, or finance—and get started.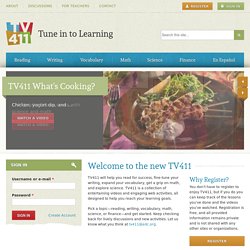 Online Video Editor - EditorOne Mashup Maker | Ideum
This is a list of films available under a Creative Commons license. Qualification for inclusion: Having a wikipedia article is a good qualifier for inclusion on this page. Though not having one probably shouldn't be a disqualifier. And, almost obviously, they must have a CC licensed version. For another resource see http://en.wikipedia.org/wiki/Open_content_film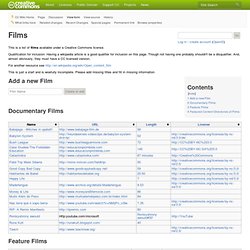 Films
YUDOmagic - Magic Videos - Share and Learn Street Magic, Card ...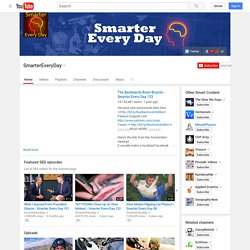 High Speed video. Cats. Physics. Weightlessness. Of all my videos, if you don't share this one, you probably never will. Please consider sharing by clicking here: http://bit.ly/FLIPPIN_CATS GiGi was not hurt during the making of this video.
Jim Henson on Making Puppets