Science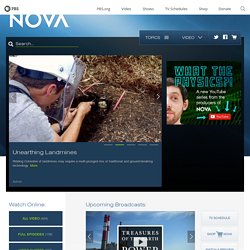 How Many Dimensions Does the Universe Really Have? An engineer, a mathematician and a physicist walk into a universe. How many dimensions do they find?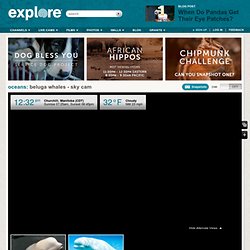 Looking over the Churchill River Estuary from the Port of Churchill, catch a glimpse of up to 3,000 beluga whales that summer here in the cool waters, giving birth to their calves and feeding on capelin. In the winter season, polar bears are making their way Churchill as they wait for the Hudson Bay to freeze. With this arial shot overlooking the Churchill River and the Hudson Bay, you can keep an eye out for the volunteer brigade that drives the bears away from the urban area and protects the town from any wandering bears.
NIH Office of Science Education (OSE)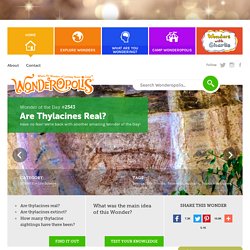 Search How Are Pop-Up Books Made? #1146 WONDER OF THE DAY Today's Wonder of the Day takes an up-close look at a childhood favorite!
New Home April 2 ScienceWithMe! was developed by a mom and dad team of professional scientists who love science and want to pass that love of science onto the next generation. In order to do that, we developed a bundle of science animations, songs, e-books, and science apps for kids, each carefully designed for teaching scientific principles in a fun and engaging way. Our products are not only great ways to teach science to kids but are also fun activities that kids will actually want to do. All our products are available for immediate download, so there is no waiting around for books or materials to be mailed to your home.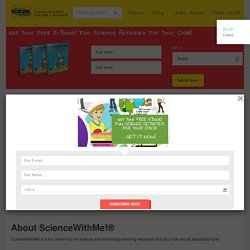 NASA Sounds
NASA's mission of discovery and exploration is being showcased in a custom-produced Internet music radio station that is crafted specifically to speak the language of tech-savvy young adults. Third Rock - America's Space Station offers listeners a New Rock/Indie/Alternative format. The station is being developed and operated at no cost to the government through a Space Act Agreement with Houston-based RFC Media. Third Rock also will help partner companies fill high-tech job openings in the engineering, science and IT fields. Visit Third Rock.