Projectmanagement
tricider - perfect decision making in teams
Solutions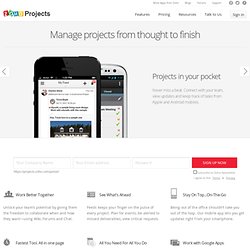 Work Better Together Unlock your team's potential by giving them the freedom to collaborate when and how they want—using Wiki, Forums and Chat. See What's Ahead Feeds keeps your finger on the pulse of every project.
Free Student Collaboration Tool - Podio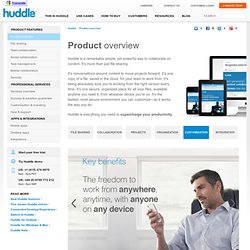 Collaboration in the cloud Huddle is the #1 SharePoint alternative for enterprise collaboration and content management in the cloud and is used by more than 100,000 intelligent businesses globally. File sharing : share files across the firewall with your colleagues and partners.
Exvo