Projectmanagement
tricider - perfect decision making in teams
Solutions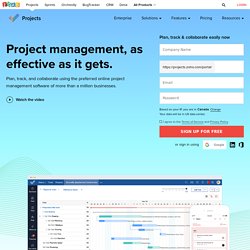 Work Better Together Unlock your team's potential by giving them the freedom to collaborate when and how they want—using Wiki, Forums and Chat. See What's Ahead Feeds keeps your finger on the pulse of every project.
Web-based Project Management and Collaboration Tool Online | Zoho Projects
Free Student Collaboration Tool - Podio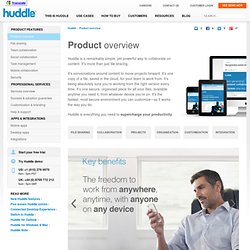 Product overview Huddle is a remarkably simple, yet powerful way to collaborate on content. It's more than just file sharing.
Exvo